Monday, October 14, 2013
My husband and I are off work today due to the holiday. My husband started working on the bathroom faucet as soon as he got up. It wasn't an easy job because of the space confinement. Since he was changing the faucet, I started washing clothes, and cleaning up. Whenever my husband is working on something, I have to get busy doing something too, otherwise he gets agitated. I don't think we will be walking today, because my husband had to take an ibuprofen because he was in pain when he finished.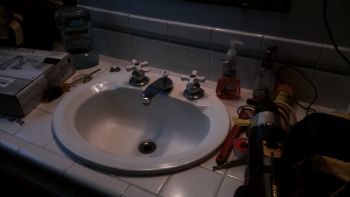 Before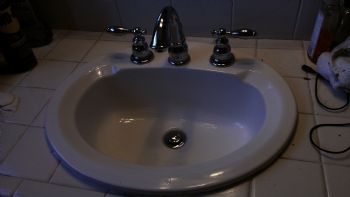 After
No progress on the scale this week! But I am still getting into clothes that I couldn't wear before.
01/07/13: 342.2
02/04/13: 332
03/04/13: 325
04/08/13: 316.4
05/06/13: 306.9
06/03/13: 303.4
07/01/13: 296.4
08/05/13: 297
09/02/13: 290.8
09/30/13: 290.4
10/07/13: 290.4
10/14/13: 290.8