Finishers Shirt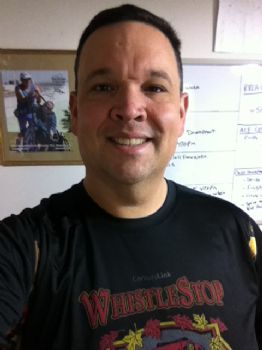 Pre Race dinner and blues festival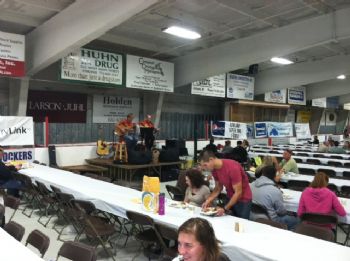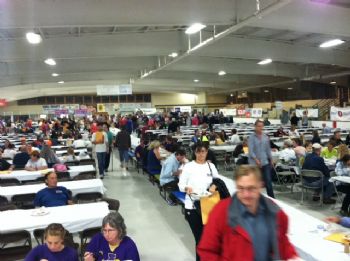 After race festival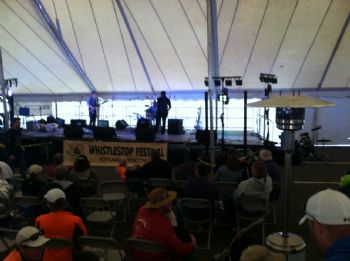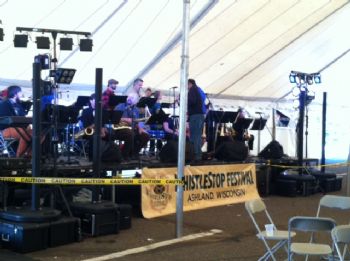 Medal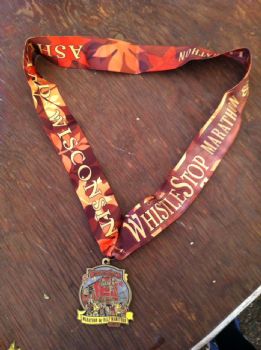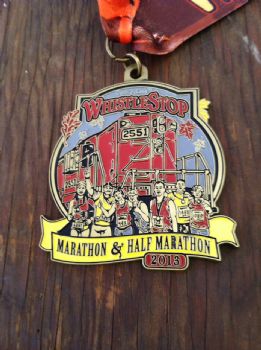 Really cool coffee mug :)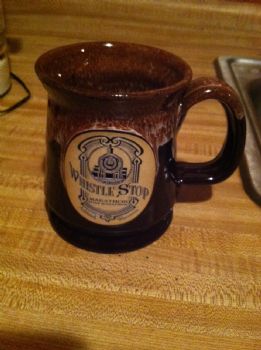 Even got a cool sign to go with it at a local coffee shop :)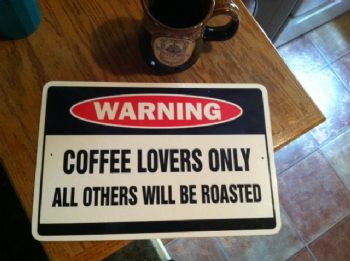 The race itself was probably one of the few half marathons I've done where it wasn't cold, rainy, crappy, frosty, or all of the above. The race looked just like the ads for it... gorgeous Fall weather, colors and lots of sunshine.
My results were about what I expected, no time barriers broken. Since the 70.3 I haven't been running hardly at all... like twice back in September and that was around 3 miles each run. So the maintenance really hasn't been there and it showed. Still, the fact that I could just roll out of bed and do 13.1 miles says a lot about my current fitness level.
Thank you so much for all of the goodies and SP mail and comments. I'm still relatively un-enthused but i'm not down like I was and that's a good thing.
Although.....
I found myself watching "Spirit Of The Marathon" twice this weekend and caught myself planning. If I could get a consistent 5k time down to about 35min or less, then work my way up to a 10 mile time of about 2hrs -2:15, hmmmmmm
I can easily train and work on my 5k time over the winter... thinking... thinking....
dude, you're nuts. forget it.
My common sense kicked in fortunately and I have since squashed my marathon aspirations. I need to back off and get back to just being Robert, work on losing weight, strength training, and being normal...not some endurance mutant that doesn't know when to say no.
I will someday but for now.....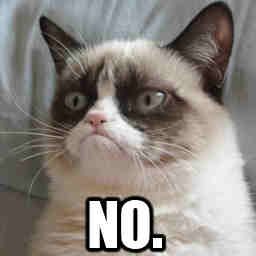 I'm just not ready for another beating. I took a pounding out there when I did my first one and I'm not too keen on a second helping for now. Not to mention the fact that endurance training kills any possibility for weight loss so frankly it's go small or go home. It's being un-epic.
the only thing that has worked in the past is to train in such a way that you don't spend time recovering, train at a low enough intensity that you don't provoke your appetite but yet burn a modest amount of calories, and treat carbs with kid gloves. I have learned that not all calories are created equal and while not to spark a low carb debate on my blog, I have come to the conclusion that if Robert is to lose weight, he cant do it while spiking his insulin.
Anyway. I am doing better but I'm not really the same hard charging guy I was a few months ago. I am a lot more mellow and maybe normal.
maybe I just need a break.