Back in early April, when my weight was sitting in the low 150s, I looked up when my scale last showed a number in the 140s. Turns out it was when I was six months pregnant with my second son. The 140s disappeared after April 27, 2002.
Six months ago, I thought I would reach them soon - after all, I was only 2 lbs away! Maybe I'd even get there by the 27th, exactly 11 years since I'd last been there! But no - my body rebelled, and stayed firmly between 151 and 153 lbs no matter what I did, until I eventually gave up and moved into maintenance (where I still stayed in that range, despite eating more and exercising less).
Those of you who have known me for the last two years know how difficult this journey has been since I hit some sort of weight-loss-wall in October 2011. You have seen me fight, day after day, with rarely any results to show for it. You have seen me persevere without reward. You have seen me experiment, trying to figure out what I'm doing wrong and how to fix things. It wasn't something I could fix, though, it seemed. Week after week, I did everything right, yet rarely lost. It made no sense - until about a month ago, when I found out I was gluten intolerant.
As soon as I removed gluten from my diet, my health improved in so many ways, and as an added bonus, the scale started to make sense again. It stabilized, and started following the law of calories-in-vs-calories-out for the first time since September 2011. Over the last few weeks, I've played with my calories a bit, even though I'm TECHNICALLY in maintenance. I've been eating around 1700-1900 calories per day, with an average daily deficit of ~150 calories. For the first time since February (when I didn't eat any flour for a month), the scale has dropped quietly, softly, and steadily downward.
151...
150...
And then: 149!
Almost 11.5 years later, I'm here again. The 140s.
I know it's stupid, but my goal of 135 lbs feels SO MUCH CLOSER from this side of 150. I have FINALLY gotten past a barrier I've been trying to surmount for six months now. Only 14 lbs left to go until I reach my goal. For the first time in months, I have hope that I'll get there.
I'm not going to post new before/after photos until I reach 145 lbs (110 lbs lost), but I want to post SOMETHING. We put Halloween costumes together this weekend, and at the last minute, I decided to dress up, too. So here are some pics from my flapper costume photo-shoot: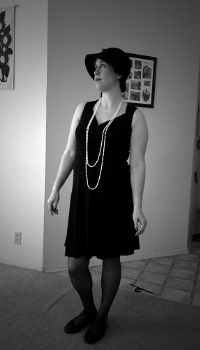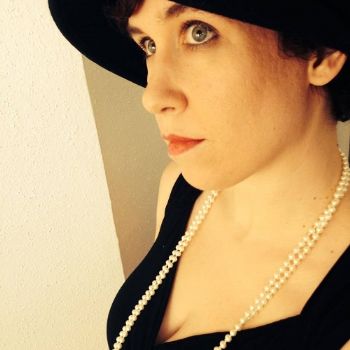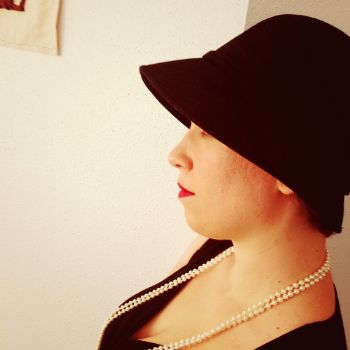 Of course, my boys had to get in on the pre-Halloween fun as well: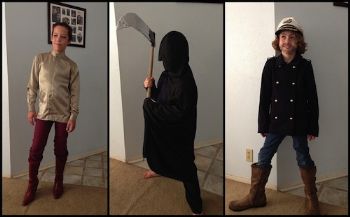 Morrigan's going as David Bowie/Ziggy Stardust (he'll have more makeup and redder hair when the time comes); Ambrose is the grim reaper (he'll wear shoes of course); Laurence is a navy captain (he'll have better beard-makeup on Halloween). The four of us, all dressed up and ready to go: