Sunday, October 13, 2013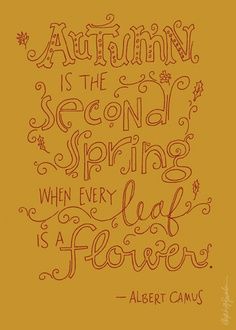 Annual trip to see Fall color in Big Bear, beautiful day.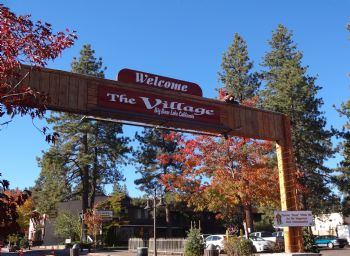 Do you see the bear at the top? That is the entrance, but the village is under construction, all the streets were torn up. We got some great pictures anyway. The red Oaks and Maples were beautiful.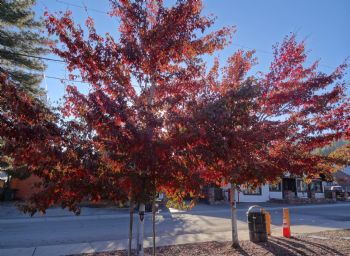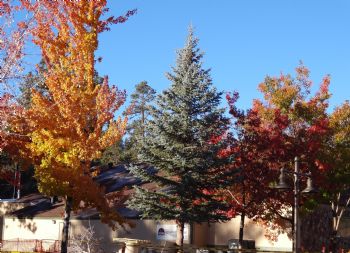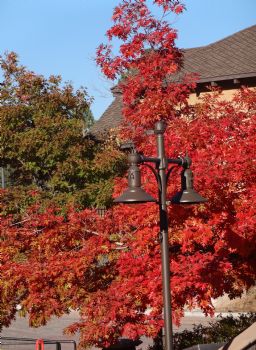 Husband went in here to get my a mocha latte, I continued on to take pictures, when he found me he drank it all, LOL. Oh well, he does not really drink coffee, he became very talkative.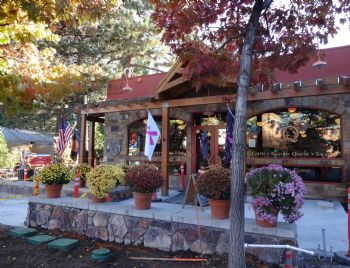 Crested Jay
This picture did not turn out so good, those Jays were fast, but it would have been so pretty.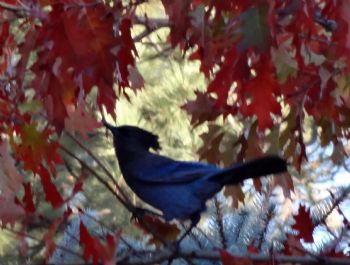 View down the street.
The lake.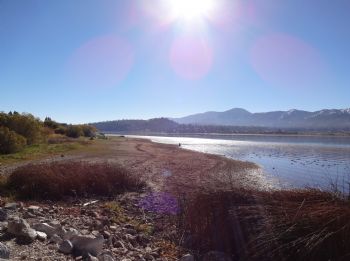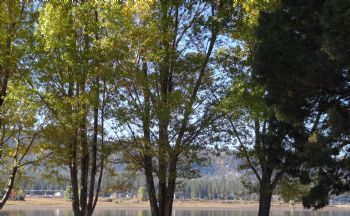 They say there are Black Bears in Big Bear, but these are the only bears we saw, and I am glad.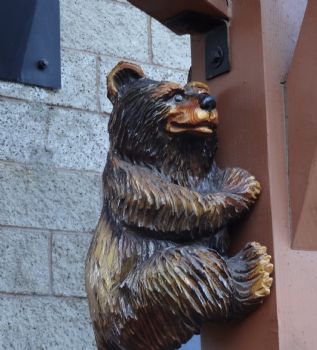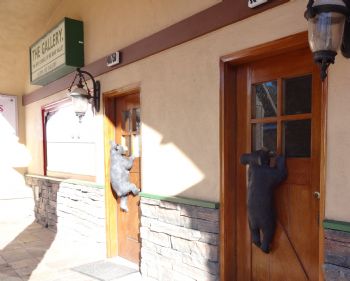 Was a great day, did quite a bit of walking, lost my pedometer, and last time I looked we had gone 9 miles, so I am not sure how far we went.
Hope you enjoy the pictures everyone. Have a great evening!!
One last picture