Friday, October 11, 2013
Things in my life are starting to really feel right! Like everything is slowly falling together and letting me know that I am on the right path!
When we moved into our little trailer at the beginning of August we had such dreams of what we would be able to do up here! We have been dreaming about small scale farming/homesteading for a few years now and because we were living in town weren't allowed to have any animals (other than our cats and dog) or even a small vegetable garden out back (our landlords weren't very nice).
When we moved up here our landlords were very happy with the idea that we wanted to garden and keep a few small farm animals! They were all for the idea of us living off the land!
This is our little haven!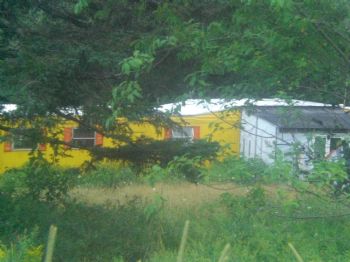 It really doesn't look like much to most people but we absolutely love living here!!
And, last night, we got our first farm animal! Some guinea fowl!!
It's exciting for us to be working towards the lifestyle we have wanted to live for a while now!
The hope is, in two years time, to be able to have 90% of what we consume provided here through gardens and the animals we are planning to keep.