Friday, October 11, 2013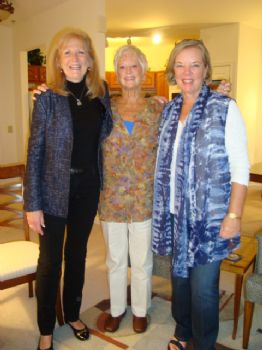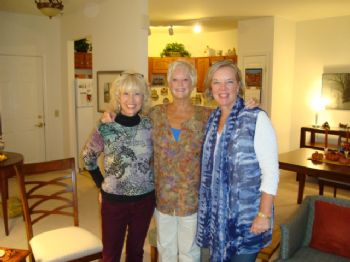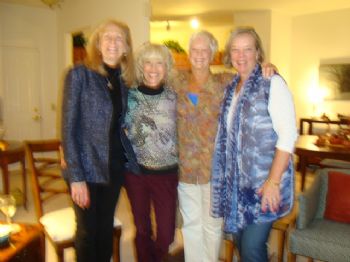 So even though I have this awful cold, which is now in my chest and I am coughing like crazy, I got together with 3 girlfriends that I went to elementary school, junior high and high school with and their mothers who all live where my mother lives. I really didn't feel like getting dressed and going but toughed it up and got it together. I am glad I did as it was a fun time remembering stories from the past. I was very careful too with hand sanitizer and not getting too close to anyone. The funniest part was I wanted a photo of the four of us girls together so I had my Mother who seemed at 87 the most able of the mothers take the photos. I got it all lined up for her and all she had to do was push the button. I told her not to move but every one of the photos came out fuzzy. see the one above. I had her take like 6 hoping one would be okay but she wiggled on everyone. So at least I was smart and took several of the 3 other ladies and then my one girlfriend took a couple of the 3 of us. So we got some good clear ones but not of the 4 of us. Oh well Mom tried.
I also got to see where Mom is living now and it's a nice place and cozy for her. And nice that she has other people living there that she knows.
Today it is raining like crazy. Too much flooding to get the granddaughter to her KinderCare so she is home with us this morning and will go to Kindergarten later. Good thing the school for that is close and no flooded roads getting to it.
My cold is now in my chest and I am coughing like crazy. I am being very careful coughing into my arm so that I don't have the kids catch it. otherwise we will just pass it all around the house. I am teaching the grandkids to use hand sanitizer all the time to also help out. I feel a little like Howard Hughes with his germ phobia.
I do hope all of you are doing well. Hope colds are escaping you.
Have a terrific day.
Sallie