Friday, October 11, 2013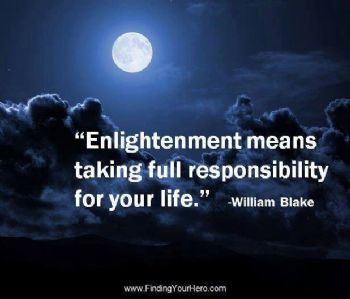 I am here today taking full responsibility for all that I am and all that I will become!! I had a good day 'pushing through' yesterday despite really not feeling like it. It was a productive day at work and I had a great meeting last night.
When I got home though, I decided that I'd take today off as a vacation to get the jump on finishing my unpacking and be home with the girls are they are off school too. They are of course sleeping still now - but I'm up and have taken out a lot of the garbage/recycling (it's that day lol) and about ready to hop in the shower.
My plan today is to get as much done as I can with the unpacking. Tomorrow a planned walk with Brenda from SP (still trying to figure out 'where' lol). Monday is the family dinner. In all of this - my plan is to also get my plan in place for the rest of this month and get back on track. I feel myself 'letting go' and I'm not going there. I have worked to hard to be where I am today.
Yup - I still have slips and yup I'm not perfect - but you know what?! Who is?! The difference is owning it and making a difference which I believe I am doing. I am stronger than I have ever been and I will never ever give up!