Friday, October 11, 2013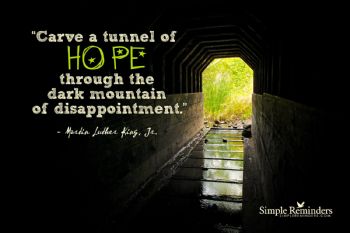 Even in times if disappointment, there is hope. Hope is always there, but sometimes it's hard to see.
As I've struggled through the journey of weight loss & life, I find hope in many places -- God, hubby, friends, family and YOU!!! Yes, YOU, SparkFriends!
If I'm having a rough day with my eating or exercise, I can go read a blog or two or an article & it helps me get back on track.
This journey would be so much more difficult without support. Thank you for supporting me, reading my blogs & cheering me on. Y'all are amazing!!! I am convinced that this is why, for the first time in my life, I haven't quit. You inspire me & motivate me every day & for that, I am so grateful.
So today if you're struggling a bit, you can find your Tunnel of Hope at SparkPeople.com. That's one of the places I found mine.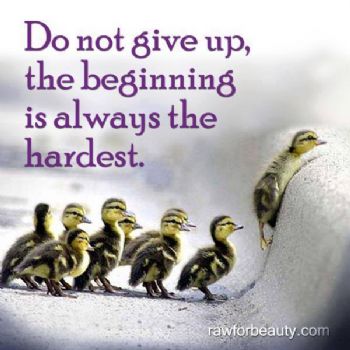 Update on my Aunt Doris: Her surgery has been put off a bit. She is consulting with a heart specialist today to see what other options (besides defibrillator implantation) might be available.
Blessings to you!!