Thursday, October 10, 2013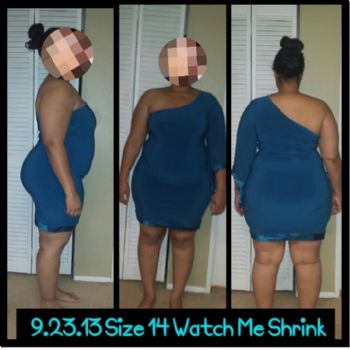 so above is pictures I took on 9.23.13 to use as my eye openers. I have my face covered because a friend had her picture pop up when someone googled Watch Me Shrink....and I don't want my pic all over the internet looking like that....
The dress is a size 14 but as you can see...it's clinging to all the wrong places. My goal by December is to have that dress so loose it looks like a smock ... I want so badly to take family photos this year. I haven't had any done since 2010 when I started picking up weight.
At the end of each month I will squeeze into this dress and take pictures until I don't have to squeeze anymore... I'm posting it for accountability purposes....