Food and Recipes!!
Wednesday, October 09, 2013
May be a tid bit boring blog but just wanted to share a couple of pics. Finally found these! I have seen them before but never could find them! They taste soooooooooo yum yum! Kimstar gives them 5 stars! lol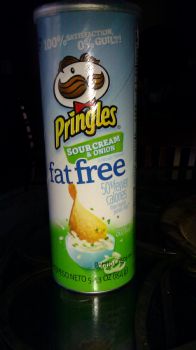 half the calories too! I'm sold!
Last night I made another recipe from here. I told you I am a freak with these recipes! lol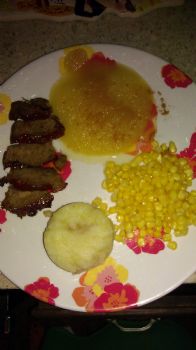 The meatloaf muffins. Please don't tell my husband that these were made with ground turkey! He has no clue and he LOVED them! This was the first time in forever I made mashed potatoes! I scooped out mine before I added the "stuff" for his. The presentation was not that inviting but it was to die for! Another one I will make again and again! I had to do a make over on the original because it had things like ground beef,eggs and whatnot. I decreased the calories considerably and yet it was still divine! What's for dinner tonight at your place?
This weeks weigh in was a loss of 1.1 I am completely happy with it. I earned that!!!
Thanks for stopping by and seeing my foods!
recipes.sparkpeople.com/
recipe-detail.asp?recipe=2
592469