Tuesday, October 08, 2013
It's another beautiful Fall day here and I'm actually cold. I got to wear my cute little jacket though. Last night I made some motivational posters for my workout room (I know, it's way overdue). I realize that I only have 77 more days to lose 20 more lbs! The pressure is definitely on and there's no room for slacking. Gotta keep focused. Live, eat, and breathe my goal weight.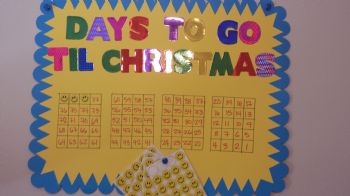 The countdown has begun...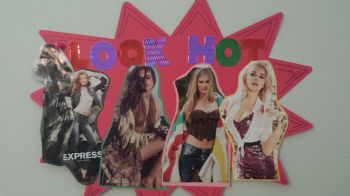 Strategically placed in front of my treadmill in case I feel like not running.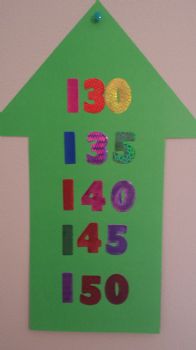 And I'm working on a 4th one with healthy images on it like food and exercises.
Not much going on today except more work drama. Today we got our company shirts for next Monday's in-service day where the whole company gathers in a hotel conference room and gets training. We had to order the shirts a month ago and I ordered a medium. I'm now a size small so I had to exchange my shirt. Seeing this my boss loudly exclaims that the shirts must OBVIOUSLY run big and she needs a smaller size too. She doesn't. Cue her being mad and stewing silently at her desk for the next 2 hours. She also said it's only because she has "boobs" implying that I somehow do not. She joined a gym yesterday and I hope sincerely for my peace at work that she starts exercising regularly and stops eating red velvet cupcakes for breakfast.
I don't even update people with my weight loss at work or at home anymore. I feel like now I'm just pissing everyone off. Nothing I can say or do would make them less pissed off so I just stay silent and somehow still manage it. Most days I sit at my desk and read Sparkpeople blogs and drink my water in silence.

My mom seems to be bitter that she is slowly gaining and when we go shopping now I'm needing smaller pants and she has to get larger ones. I stopped going shopping. It's getting quite lonely. When you change your habits and those around you don't, you look like the jerk. All I'm trying to do is better my life and overall happiness.
77 days.