Tuesday, October 08, 2013
Good morning Sparkers,
I'm taking an exercise rest day and I'm having a juice fasting day. I have some issues with edema and hopefully these two things will help with tomorrow's weigh-in.
Here is a link to my juice recipe and a photo of a jar of juice I made for dinner last night.
juicerecipes.com/
recipes/mean-green-25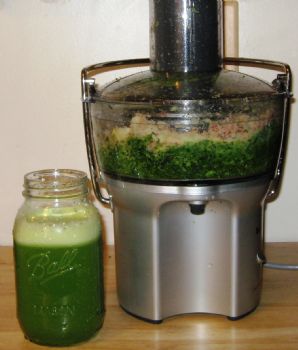 My big plan for the day is to finish the last assignment on my art class and to get out and about for a little bird watching. I know my girl is bringing the camera so if she gets any good shots I'll share tomorrow.
Hope you all are doing well. I'll be back tomorrow.