Monday, October 07, 2013
Good afternoon Sparkers,
Jodi Stolove's 45 min. aerobic workout 'Chair Dancing Through the Decades' - Done
Jodi Stolove's 20 min. 'Simply Stretch' DVD - Done
Food planned & tracked
What's cooking today? Stripetti Squash.
My BLC weekend challenge included trying a new fruit or veggie Friday through Monday. For my new veggie today I tried a Stripetti Squash which is a cross between a Delicata and Spaghetti Squash. I've had both Delicata and Spaghetti Squash before. I found when I scraped for the strings they broke and weren't as long as the other Spaghetti squashes I've prepared before. Not sure if it's the variety, just this squash, or perhaps how long I cooked it. I've only made Spaghetti squash about 10 times so I'm still learning about it. I've had it with pasta sauce but like it better topped with baked beans which is how we had it for lunch today.
Here's a couple of snaps.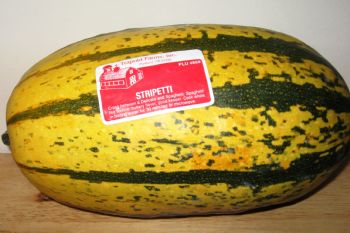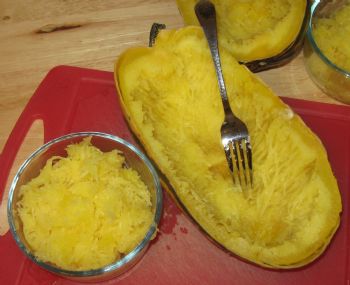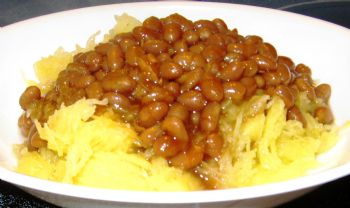 ----------------
They posted the results of the BLC week one for all of the teams which includes 602 participants. I love seeing the teams and the team members ranked. I find it very motivating. I'm so glad the competition is done by percentages and not by total pounds lost. I was worried that a 5 lb loss would be seen as too fast/extreme/unhealthy. But my percentage is 1.12% which ranked me 135th. Seeing that makes me feel like I can go full bore without freaking people out.
Enough for today. I'll be back tomorrow.