Monday, October 07, 2013
Say hello to one very cheeky little character! If there is anyone out there that thinks Tassie Devils are ugly then this mug shot better change your mind!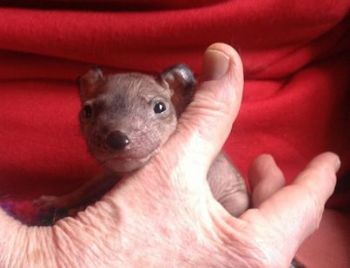 This lucky little Devil was an orphaned baby found on a mother badly affected with Devil Facial Tumour Disease (DFTD).
DFTD is one of only two known naturally occurring transmissible cancers that has decimated the wild Devil population here in Tasmania.
Luckily mothers do not transmit the disease to their pouch young so this baby was saved. He weighed less than 100g but is now doing well.