Well, I didn't expect such a rush of comments on my blog yesterday. Thanks to all of you that took the time to comment. I have been out all day so haven't had time to take it all in. My day has been a mad dash from here to there. Let me tell you about it.
It began with an early start. In fact, it was a bit of a shock to the system. I don't have any trouble getting up in the morning, my feet touch the ground as soon as the alarm goes, regardless of which day of the week. Today was the same, however, a quarter of an hour later DH realised that he had misjudged the journey time......
We had 10 minutes to be out of the door!

We made it!
Thankfully lunch was already packed, so the fruit now became breakfast!
Our journey took us through familiar countryside, but we had to be there in good time to set up our booth. Amongst other things I had some dyed threads with me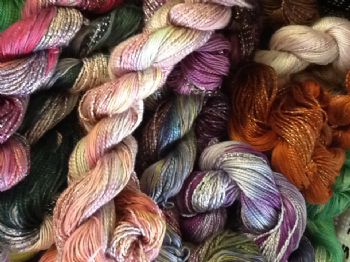 We sold all morning, but there was a break for lunch. Eating, however, had to take 'backstage' for the time being as I now had another project.
Fellow team member PROUD-GRANDMA
www.sparkpeople.com/mypa
ge.asp?id=PROUD%2DGRANDMA
had planned a 5k. It's a tradition of our 12 Weeks Walking team that we encourage by walking at least part of the distance. I had worked out that if I took an hour's break I could walk 5k and also grab a very quick snack. So that's what I did.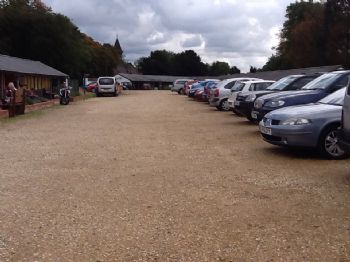 I could have walked many times around the car park, but instead I was able to do several circuits of a semi woodland path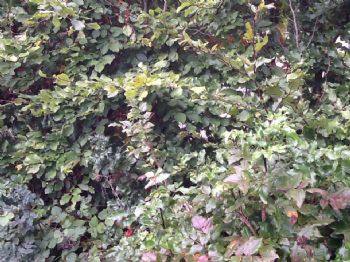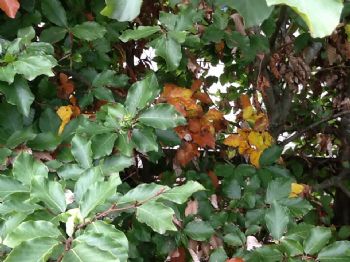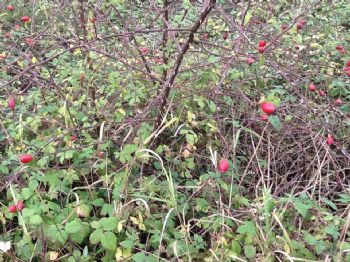 It took me 50 minutes, and I didn't get lost........
Back to sell for the afternoon, then home, unload and back out to babysit!
Off home soon, and have to admit that I'm looking forward to going home to bed!
More adventures tomorrow, I'm sure......
Onwards and Upwards Sparkeroonies.