Saturday, October 05, 2013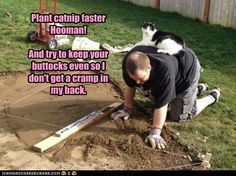 I can't resist posting some humor to brighten your day.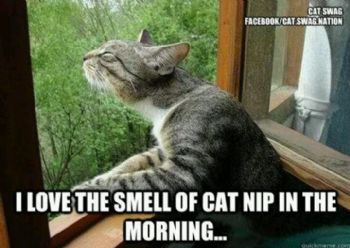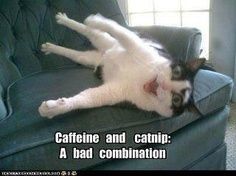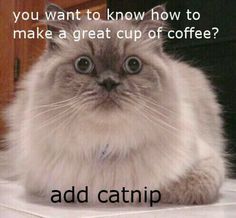 Kitty tried to get me out of bed early, gently tapping me on the head with her paws. I ignored her - SO SHE STARTED JUMPING UP AND DOWN ON MY STOMACH. That didn't work since I was up until midnight reading a story. When all else fails wake up HUBBY. It always works.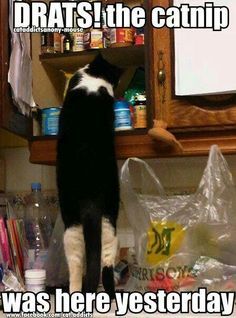 I learned not all cats get perky when sniffing catnip. Some don't have any reaction. Other times the catnip is old. Some cats relax when sniffing others get hyper.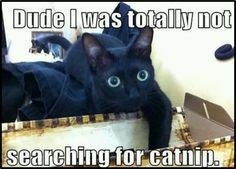 Catnip tea is good for stomach aches for humans.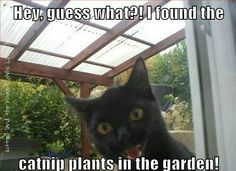 Recently I gifted Kitty with a package of CATNIP. The first one I tried on her a few years ago didn't have any effect. THIS BAG was really good. She loves it.