Thursday, October 03, 2013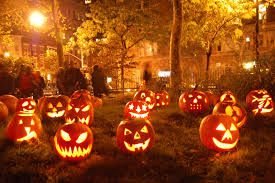 Halloween equals my weeding day. I still got to finish my dress and some of the props. This stuff is so time consuming.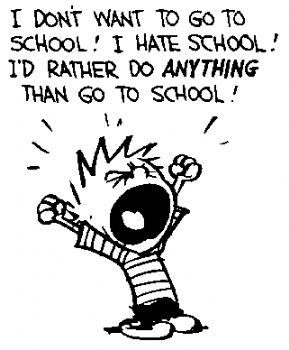 On top of that I just started my first week of school. Yikes!! Talk about overload. I've got Microeconomics, Accounting, and Physical Science this term. Think Physical Science will be the tough part.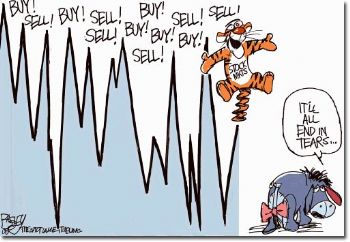 I actually get Economics pretty well. It's the one class in High school I slept through and still got an A. I am going into business and art. I wouldn't be doing it if my brain didn't already get it. The difficult part will be learning all the vocab, but I should get an A in the class.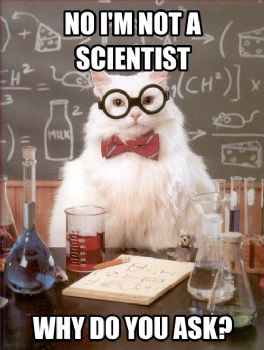 Science is my worst subject of all. This is the last term I have on the subject for my associates degree. Once I move on to bachelors and than masters I'm sure I'll have more to do. As long as I get out of the class with a C I'll be happy.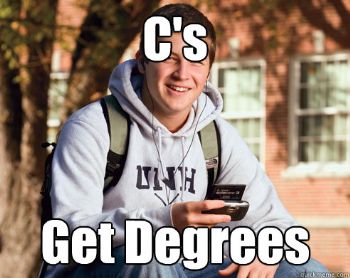 This is always what is going on in my head when I have to do math and science. As long as I get the c I'll get the degree. My actual GPA is 3.3

I have to save a bit of money right now. So I'll be walking to and from school most days. It equals out to about an hour and ten minutes one way. And it's very very very hilly. so good workout routine. I however need to work on the food intake. I will be shopping through out the weekend for some awesome deals. I'm getting some salad mixes for $0.99 before adding another 10% off the bag and 15% off my entire produce order at my local grocery store.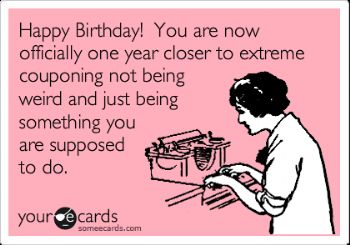 I found an awesome local couponing group and now save at least 50% when i go to the stores. I really like getting the fiber one bars. there awesome and in almost every weeks coupon this past two months. I do put some to the side for the swap, because I wont use them or i shouldn't have it anyways. which helps me get the right kind of coupons for the healthy food.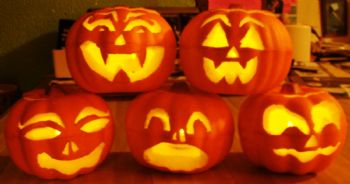 Here are a few of the pumpkins I've carved this year. I love carving pumpkins. I've gotten pretty good at it. I did get a tool to help with the gross part. you add it to a drill and walla the gunk is clean and your hands aren't as messy. This are styrofoam. so I get to use them forever. LOL