It's That Time of Year Again
Wednesday, October 02, 2013
Hello Sparkers. Don't want to take much of your time today. I just want to remind everyone that this is Breast Cancer Awareness Month. The reason I take breast cancer awareness month so seriously is because I have seen first hand the damage that this disease can cause. I have family that has been affected with this disease. Currently, I have a dear aunt (who happens to be only one year older than myself) who is home recuperating from a double mastectomy she had only 2 weeks ago. Also, my youngest sister had a cancerous lump removed from her breast a few years ago. I had a first cousin who was one of my best friends died as a result of breast cancer. Her death came about after she had already gotten both breast removed.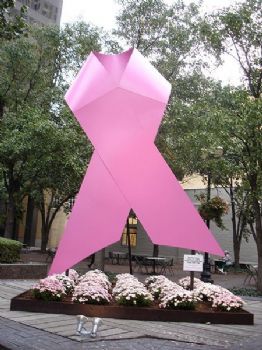 As most of us are already aware of, breast cancer could be deadly, but it also could be properly treated if it is caught in time. So this month, please help support breast cancer awareness. Sign up to take part in the walks, or make a monetary donation, or do some other form of service for this worthy cause.
You can learn more about breast cancer by going to the American Cancer Society, or by going here:
thehealthywarrior.wordpr
ess.com/2012/10/
Thank you for visiting, and I hope all of you are having a good and safe day in the journey.
Carolyn