First, 5 a.m., you suck.
Second, I miss Sparkworld.
I let fear swallow me. It just snuck up on me out of nowhere. A couple of times it caught me off guard. When I thought it wasn't looking I tried to slowly sneak away from it. My cloaking device acted more like a beacon and I just got scorfed up. Just like that bird that built it's nest on our chimney. Outta nowhere it fell into the darkness of my unlit woodstove until it was freed in the morning; closely resembling that of a bat out of hell when I opened the door.
...
I got stuck in this vacuum bag of misery with excess. *SCHLURP!*
Then I had that moment. I feel like hell. I got cornered in hell. My choices brought me here and I have to fight my way out.
again.
crap.
Then I thought, I deserve hell. I'm right where I deserve to be. It's impossible. Why bother?
Hold up.
That can't be right.
Hell, no.
I have not been designed to fail. I am this moment free.
(This Sword of Truth comes in handy, especially when you need to slice your way out of a vacuum bag.)
You know somewhere in those 66 books telling the same story for Peace and Freedom? Ya, the one that's collecting dust on my nightstand where I repaired Ken?...
Wanna hear the story of Ken?
He likes girls. A lot. My daughter has them fighting over him all the time. Well, he offended one of the dozen that he has been gracing with his charms and she beat the crap outta him.
I didn't get details, but, I did get my youngest daughter (whom I am a slave to) bawling her broken heart all over my sanity and I found myself promising I would save this scumbag's life.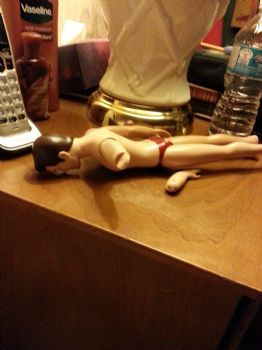 He sat on my nightstand greeting me at the end of each long, defeated day and the promise to my daughter would echo itself through my brain as I drifted off to slumber.
He is a doofus. I hate Barbies. It's probably envy of all their fabulous gizmos and pseudo storybook lives. They represent everything unrealistic.
Fairytales, BA HUMBUG!
Just because I hate that world, it doesn't change the fact that my daughter loves it and asked for me to help her take care of it.
One night the promise echoed itself to my heart and I spent forever trying to fix him. ( I love that gel crazy glue by LePage, it works for hula hoops too).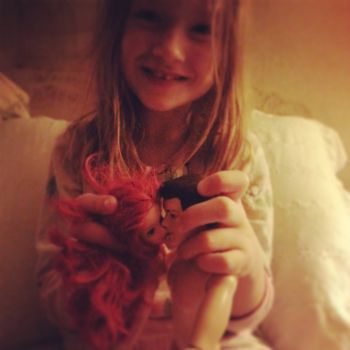 Ken is leading a more honourable life. I like to think my nightstand was the drunk tank that helped sober him up. If it hadn't been for my daughter his life would not be spared and he would not have had a wedding and 7 babies - this week.
Remembering promises and knowing that my Daughter's Doll Rescue is symbolic of my Saviour's rescue and protection of me is helping me venture to a third birthday with Spark. I get embarassed with setbacks and the fact that it takes me FOREVER to accept basic principles in my heath. Instead of getting a number goal looming over my head, I'm going to work leading that temple honouring life.
One Day at a Time.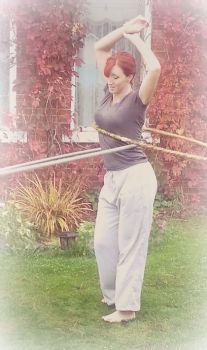 "God's love is like a circle, a circle big and round. When you see a circle, no ending can be found."