Monday, September 30, 2013
Steps, that is. I'm slowing down.
So, for October I need to get more walking in at work since that's where most of my steps come from.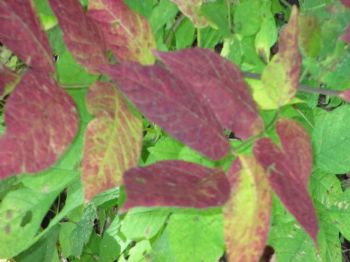 Over the weekend I went for a speed walk out in our woods. Since our property is 1/2 mile from the road to the back it's an excellent way to get an extra mile or two in.
I just need to beware of spider webs in the trees. They get pretty sticky.