Monday, September 30, 2013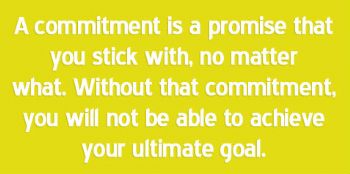 You got this! You can do it. One foot in front of the other - keep going. And when you should get in your own way, simply step out of it. Then pick yourself up, dust yourself off, and continue!
I want what I promised myself when I joined SparkPeople a little over a year ago, that I would become the healthiest I can be. There is no end point in my journey, and as long as I'm alive I'll be on it. I'm good with that and when I learn something new I incorporate it into my lifestyle.
Have you made a promise to your self about your health? What steps have you taken to ensure that you keep it?