Sunday, September 29, 2013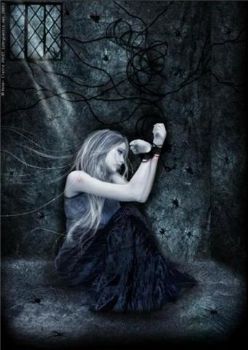 This week has been pretty bad for the diet. I am having a few domestic problems and have found myself eating my feeling again. Not good! I have to get back on track this week. So I am going to use today to give myself a cuddle, then a kick up the backside tomorrow and get back into it. If I have put on this week I only have myself to blame.
It is hard to actually let myself feel instead of eating them down. They don't go away, they just get crushed by all the food. It really doesn't do much to help. In fact it makes matters more because then I don't just feel bad, I feel guilty. Then comes the self hate. Hating what I am, who I am, what I see in the mirror. So much to hate. I feel selfish and greedy. So does eating your feelings really make you feel better? No, of course not. But for just a few minutes while ramming the food in, there is nothing to think about but eating. It's not like you enjoy the food, in fact most of the time I don't even taste it, it's just there and going down. Why is it always high fat food as well? How come you can't eat your feelings with fruit, or veg? Why is it always high fat, high carb and high sugar? it makes no sense but it is the easiest thing in the world to do.
But feeling is so hard. After years of never feeling, never being allowed to feel, how do I get past that? Isn't it odd how your childhood years affect the reat of your life. It's just a few short years too. It's just, what 16 years? 18 years? 21 years?? Yet they affect what the rest of your life will be like. But then that is like saying I am shackled to my past. But I am not, I am not locked to it. I can leave it whenever I want to. I just have to find the courage to say, enough! To stand up and leave those shackles behind, walk out of the cell, out of the dungeon and into the sun. It's like there is a piece of elastic between you and those shackles. And every so often when things are going so very wrong that elastic tightens and I am being pulled back. Then I have to start again. Climb those stairs or climb out of the well.
I don't know. I think it is just one of those days today. I know it will pass and I know I will be able to climb back out, I always do. But right now it is dark and cold where I am. And so very lonely.