Thursday, September 26, 2013
www.sparkpeople.com/mysp
ark/nutrition_food_chart.a
sp?sidqsip=6fPFw1%40HL%3C+
++++hg%3C+jnFb19nM+cxPyuZQ
X&sidqssd=H5d%5D7E++MUeN&v
liqsparentpg=%2Fmyspark%2F
nutrition%2Easp&iMTGoalNum
=159988018&dteDateShowing=
9/26/2013&bGetElementByID=
TRUE&vliparentpg=%2Fmyspark%2Fnutrition%2Easp
Look at chart - very balanced nutritionally and under 500 calories for the day.
Breakfast - 1 banana 105 calories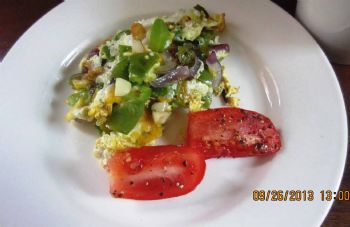 lunch 213 calories 1 large egg, garden peppers, onion, garlic, plum tomato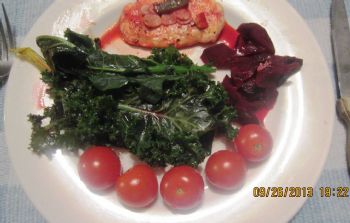 Dinner 99 calories 1 oz. chicken cutlet, small beet, 5 garden cherry tomatoes and kale, collards, chard, arugula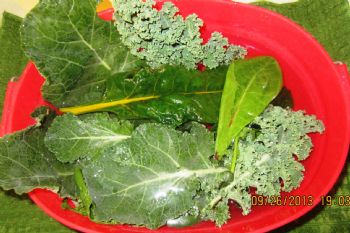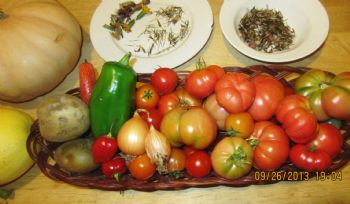 Garden items for today's meals.