September 26th
Thursday, September 26, 2013
Today has been a whirlwind of a day emotionally. I got an e-mail from my aunt this morning saying that the PET Scan was ugly the cancer has spread more than what the oncologist thought. She had a brain scan yesterday and I am hoping and praying that it hasn't spread to her brain.
I also received good news I received an anonymous donation this morning of $809.12 that donation brought me to an even $2,000.00 raised for the American Cancer Society! Here is a pic of me and my mom taken while we were walking the survivor lap. My mom isn't a cancer survivor she was walking as a caregiver.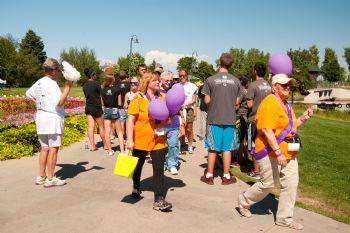 I am teetering back and forth today crying one minute and smiling the next.