Day 200
Wednesday, September 25, 2013
- Day 200 of my experiment. No results. Getting tired.
- Wheat free and binge free. Finally back on track.
- 3 mile run today.
- Investigating home delivery organic/grass fed/pastured meat service.
- Husband rescued a feral kitten.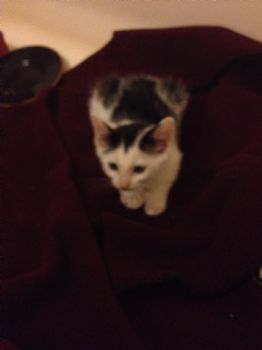 We're calling him Monster because he isn't too friendly just yet.