{Rediscovering My Spark} Inspired
Wednesday, September 25, 2013
Find a quote that speaks to you, then spread the word.
~~~~~~~
I sort of do this (almost) every Monday with my Motivate Me Monday series(
tyrneathem.com/category/
health/motivate-me-mondays/
), but I never turn down the opportunity to share things that inspire me. That's why I started blogging in the first place!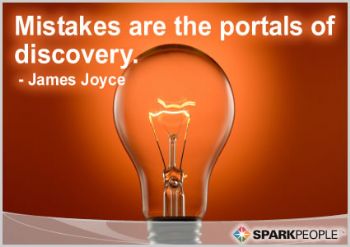 I like this quote because it applies to so much more than just fitness. So often, we are afraid to try new things or begin something because of a fear of the mistakes we'll make. It's hard to remember that some of the greatest inventions and advances in our world began with a series of mistakes. The saying goes that "we all make mistakes" and it's true... the trick is learning to discover something in those mistakes.
Learn what Rediscovering My Spark is about:
tyrneathem.com/rediscove
ring- my-spark/
See this post and more at my personal blog:
tyrneathem.com