Wednesday, September 25, 2013
"Walking, riding, eating right and staying hydrated, welcome to my life right now. This is the way it needs to be, I enjoy life like this better than any other way so that makes being a stress eater very frustrating. I see motivational sayings posted all over the internet and facebook etc and I think most of them are pretty silly mostly because I think every person struggling with weight loss though sharing THAT common denominator is in a different place.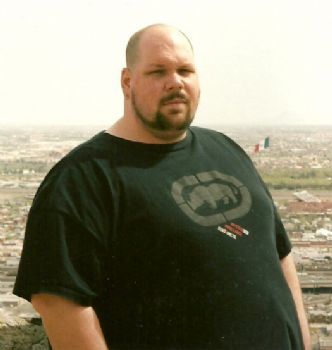 5?? pounds.
I can state "The decision is yours! You have the fork in your hand! just put it down!" and some of the people will completely relate and say "hell yeah!" while others will want to say it and feel that way but truth be told they are not at that stage in their process. I find that weight loss and better health is less one dimensional than that and one day to the next can be completely different experiences not from different people but from the same person. When I am on point I feel unstoppable, I am a weight loss superstar dammit and this fat will not continue to loiter around on my front step and that's the end of it, but when a bad day peeks in well yeah. When I am off its a struggle, I mean every minute of the day, Staying true to the process is not easy in those moments and no matter how much I want or need to stay dead solid on track something inside is trying to get me to fail at that task........... "
The entire post can be read at my blog Here
zeusmeatball.com
Spark requires me to edit some wording out and since I don't feel like editing my whole post if you;re interested please read the whole thing at the link above.
Join me on Facebook
www.facebook.com/people/
Zeusmeatball-Zm/1000008033
15795
Twitter
https://twitter.com/Zeus
meatball
Or at my blog
zeusmeatball.com