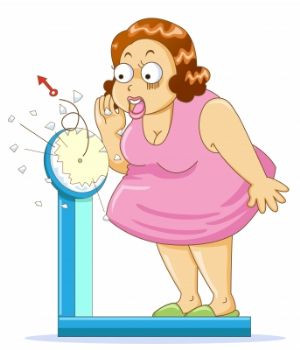 This is a weird question, maybe, but I thought I'd toss it out and see what sorts of answers you guys have.
I'm reading an ebook about emotional eating and the author wrote this statement:
"In this system, you'll learn how to honor your body and listen to her (or him)."
That sounded SO weird to me.
I've never thought of my body as a "her". My body is always an "it", if I think about it at all.
This kind of stunned me a little - maybe I'm in denial about my body (more than I'm already aware of). Am I distancing myself from my body (my fat, my weight)? Am I not taking responsibility for it? Am I treating my body just like some kind of generic structure?
Is this bad?
I know what the Bible says - I am fearfully and wonderfully made. I have to be honest: I know what it says, but I've never really believed it on some levels. This fat, hulk of a body is fearfully and wonderfully made?? ha! I don't really think so. I mean, I know my heart is pumping and my cells are dividing and my brain (mostly) keeps everything going. Internally, on the microscopic scale, it's easy to see it as wonderful.
But when I look in the mirror? Um, no.
I'm going to have to think about this some more - my body as a "her". Sounds kind of 'third-person'. But then, so does calling it an "it".
What do you think? Is it weird to call your body a 'her' (or a him, as the case may be)?