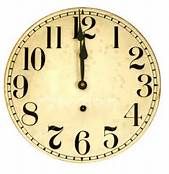 James 4:14 Whereas ye know not what shall be on the morrow, For what is your life: it is even a vapour that appeareth for a little time, and then vanisheth away.
For sure, we have no control over the passing of time. It waits on no one.
HOWEVER, this blog is not meant at all to be depressing, but quite the opposite.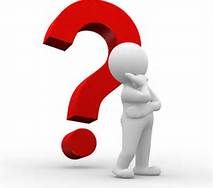 How are we using the gift of time that we have TODAY?
Have we or are we using this gift to prepare for the eternity that follows time on earth?
Jesus shared some great news in John 14: 2,3 for those who have accepted God's forgiveness of sins by placing their faith in Jesus'death on the cross for all their sins.
In my Father's house are many mansions: if it were not so, I would have told you, I go to prepare a place for you. And If I go and prepare a place for you, I will come again, and receive you unto myself; that where I am there I will be also.
(Happy and assuring thoughts here: there is a prepared place for prepared people prepared by our awesome Lord.)
Sometimes, I get so excited about this and find myself searching as much as possible what the Bible says about this place called Heaven. It is a totally awesome, beautiful place full of non-stop joy bustling with non-stop activities of pure delight. Too sad, many people have thought of it in the opposite way which is truly not founded on God's Word.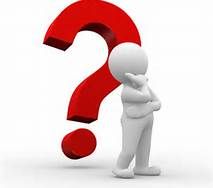 Do the children of God have to wait until Heaven to have the abundant life?
Absolutely not.
Here we can have:
God's Presence Heb.13:5b ...for he hath said, I will never leave you, nor forsake you.
God's Peace Philippians 4:7 And the peace of God, which passeth all understanding, shall keep your hearts and minds through Christ Jesus (I am glad that includes even during the difficult times, too)
Peace Jesus Gives: John 14:27 Peace I leave with you, my peace give unto you; not as the world giveth, give I unto you, Let not your heart be troubled, neither let it be afraid.
His Strength: Philippians 4:13 I can do all things through Christ which strengtheneth me.
His Power: Ephesians 6:10 Finally, my brethren, be strong in the Lord, and in the power of his might.
His Reward of Asking in Faith: Hebrews 11:6 But without faith it is impossible to please him; for he that cometh to God must believe that he is, and that he is a rewarder of them that diligently seek him.
HIs Wisdom: James 1:5 If any of you lack wisdom, let him ask of God, that giveth to all men liberally, and upbraideth not: and it shall be given him.
His Help: Isaiah 41:10 Fear thou not; for I am with you; be not dismayed; for I am your God; I will strengthen you; yes, I will help you; yes, I will uphold you with the right hand of my righteousness.
If you are feeling down, troubled, going through difficult times; I pray this will lift your spirits.
(My mother in law told me about 30 minutes ago, she thought she would not be here very much longer . She is 90 yrs. old almost and her health is failing. Tears flowed as I hugged her and I could hardly speak. I know when that day comes, she will be in a prepared place for a prepared people with the One who prepared it all. I will too one day and what a reunion I will have with my parents, son, relavtives and other Christian friends.)
God Bless,