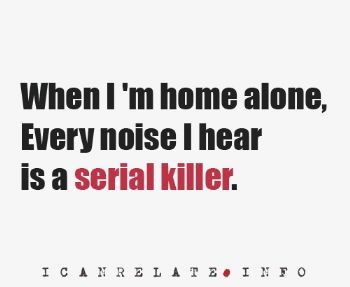 Today I woke up early as morning aches and pains got me out of bed due to weather changes. It was super dark outside and cold. I just wanted to SNUGGLE with a cup of hot spiced tea, a warm, soft fuzzy robe, and a lap cat.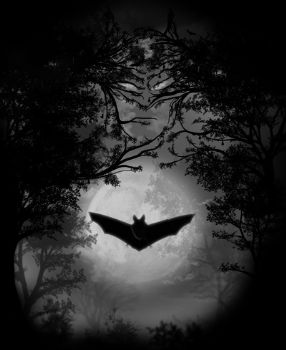 BUT NO. My DEAR, sweet. little, fuzzy pussy cat wanted out. SHE HAD PLANS FOR ME. The stars were twinkling merrily in the skies while the wind WHISPERED in the trees. (I should of listened to it's warning.) It was CREEPY outside, a branch snapped in the distance, leaves rustled on the ground. We have wild animals around so I hate to let her out when it's dark out. They eat sweet little kitties.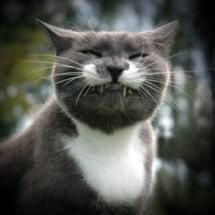 She came back in through the crack of the door I left open for her. My dear kitties face was GLOWING with pride, a SMILE from EAR to EAR was plastered on her face as she looked up at me for approval. Well her mom looked and started SCREAMING at her. She took off RUNNING from me. I ran FASTER than I knew I could run . . . SCREAMING LOUDLY. Screams are louder when the world is silent, slumbering away. DH was asleep. ZZZZZ. GET OUT, OUT, OUT, I SCREAMED. SWEET KITTY was puzzled as to why her mom was screaming at her to get out when IT was so DARK. Her smile changed to a FROWN as she ran back out. Her whiskers were DOWNCAST. Yes, she is an expressive kitty.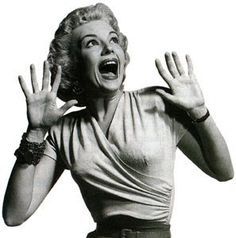 Then her MOM started throwing things at HER screaming DROP IT, DROP IT. (not to hurt her.) Mind you it was dark out and the neighbors were asleep. I didn't care. I kept SCREAMING. She dropped her catch. A BLACK FUZZY, WINGED, TOOTHY, did I mention teeny tiny sharp pointed teeth, BAT !!! OMG. Not a BAT. She has never brought me a bat before. I kept trying to tell her it was bad to eat. I covered it up with a door mat as I didn't know what the heck to do with a BAT ???? YEEKS !!!!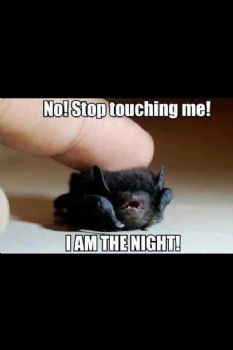 It was much bigger than this one.
And scarier than this these.
IT HAD white, tiny, super sharp looking teeth, TEETH, FUR, WINGS, AND LOOKED REAL MEAN!!!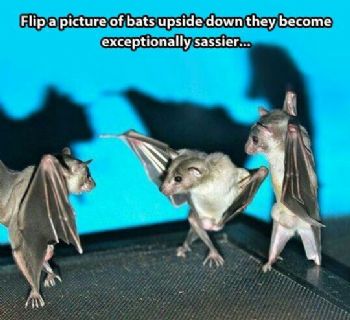 I never have had to deal with a bat before. It was SCARY for me as I didn't know what to do. I woke up DH so he could deal with it. My dear sweet little pussy cat was pleased, I WAS NOT AMUSED. She never heard her mom scream so LOUDLY or freak out. She never knew her mom could run so fast.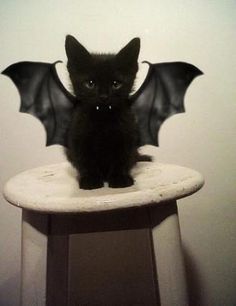 Have you ever had bats in your belfry and what did you do about it? Honestly I was scared of the bat.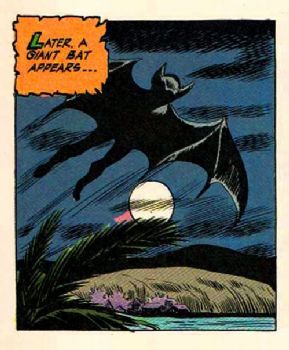 Running workout done today. Check. Without exercise bra on. Must wear workout bra next time. Boobs were cheering me on clapping wildly. Added to the wild morning excitement.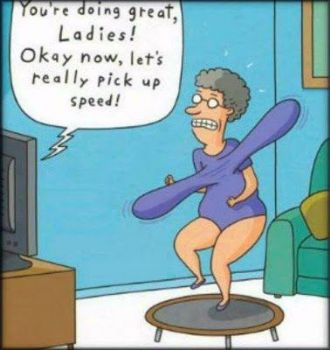 I probably looked like this, screaming, chasing after the grinning cat with the bat in her mouth. Thank goodness she has her rabies shots.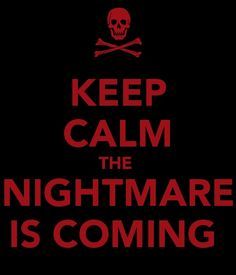 It SO WAS NOT FUNNY !!!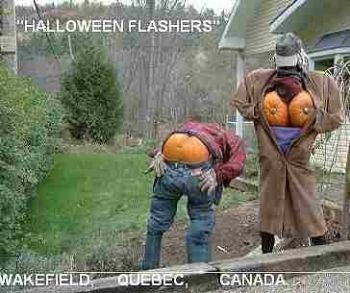 The morning walk is done. 1.20 miles. Whew. I did better today as the walk was less hilly. Though there were tons of frogs committing mass suicide the last few days. I don't know why there was so many dead frogs on the walk, its so weird. Yellow jacks were feeding off of them so I had to doge the frogs. What weird things have happened today. Creepy weird.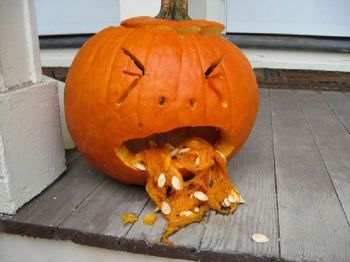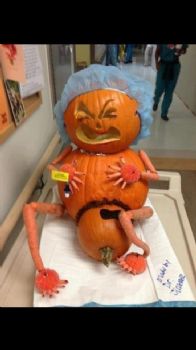 Fall is REALLY here !!! As evidenced by the BAT, dead frogs, and longer nights.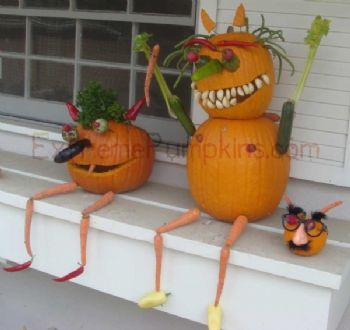 Spark on. I fear Halloween is near.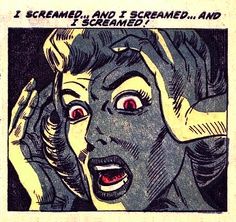 Hopefully tomorrow I won't wake up looking like this.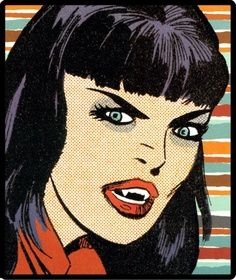 Halloween is on the way.