Monday, September 23, 2013
The last few days we have been traveling from Colorado through New Mexico down the I-25 and on to Arizona on the I-10. This is desert country - hot and dry so lots of water needed! While traveling there is a necessity for the odd stop and that doesn't always coincide with a fuel stop. On the way there are these rest stop areas, some better than others but this sign at a rest stop in NM was a new one for me...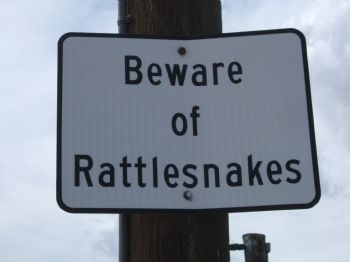 I decided I could "hold" it for another hour till the next gas station...