Sunday, September 22, 2013
Yesterday I went shopping at Aeropostale because they were having a big sale on fall clothes. They also had some crazy deals on summer clothes (like, 3$ dresses!). If you have a teenager who needs clothes, always check Aeropostale first because they always have good deals on cute clothes.
So anyways, Being skinny fat, I still fit into a size small in junior clothes. I'll be posting pictures of what I got and it might look like I lost weight - but I didn't. This is what the typical skinny fat body type looks like - they have a small frame and look good in clothes, but underneath we don't have any definition and very little muscle.
*I just wanted to get that out of the way so I don't get a bunch of comments asking if I lost weight or something like that*
I know this can be dangerous in the long run but shopping has a great motivation effect on me. I cant really explain it but after getting new clothes, I feel so "renewed", and ready to take on the world lol - I really hope it's not just me that feels like that, haha.
This is what I got, My style is on the cute/cozy side. I'll be listing all the prices as well.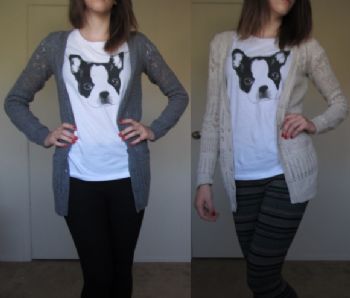 *Warm knit cardigan 15$
*Leggings 10$
*Dog t shirt 3$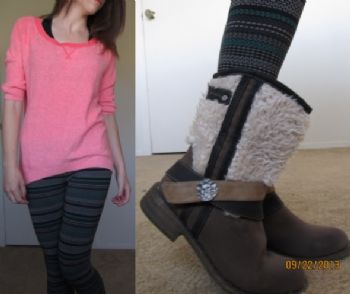 *Striped leggings 10$
*Sweater 9$
*Boots 30$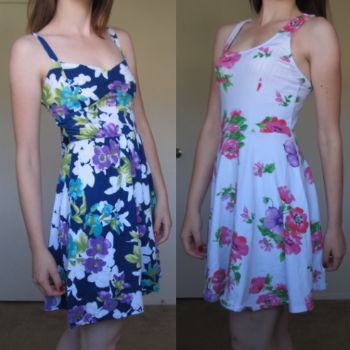 *Left dress 3$
*Right dress 6$
Challenge update:
I've already worked out and did my 200 squats for my 200 squat challenge! woo hoo :)