Saturday, September 21, 2013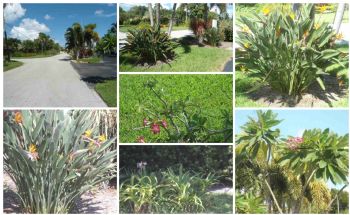 In the first picture walking east from Victoria Park Road on NE 6th Court takes you right into Gateway Terrace past exotic southern blooms like Birds of Paradise bushes or the unbelievable fragnant Frangipani flowers. On the right (south) is a Catholic church while on the left (north) are million dollar homes. The road is clear with very little traffic and as you can see the sky is blue with wispy clouds and the day is sunny.
It almost feels as if you can see Opie and Andy walking down the road with a fishing pole and it being pictured on the Saturday Evening Post in a painting by Norman Rockwell!
If you would like to see more of the roads surrounding Gateway and inside of Gateway go to my youtube page:
http://www.youtube.com/chann
el/UCAQ3njsOErTpGEZoGbWoaBQ