it's been lovely to pop in this evening and catch up with a few folks. i'm so proud of everyone for continuing their journeys and for being committed to getting healthy and happy.
as some of you know, i took a deliberate back step from spark after finding i was spending 30 hours in a week checking blogs and chatting. let's face it, if i'm chatting, i'm not exercising, am i?
i'm happy to report that things are going really well for me at the moment and it seems that my mindset is far more positive that i ever thought i could maintain. to be honest, i can attribute a lot of it to the 'fake it til you make it' school of thought but i don't care, it helped and i'm there. it's all part of the journey, baby.
so what's changed for me? thanks for asking!
since joining spark, i've lost 112 pounds. i've moved from wearing uk size 28 clothes to a size 14. i've got energy and i've even been out on a bike. in public. big news - i've also discovered i've got a neck.
sadly, things didn't work out with the big rugby brute last year but that was because he worked too hard and wasn't really ready for a foxy lady like me rather than things going horribly wrong. happily, i have a new man in my life that is the best thing since sliced bread. he's a little bit awesome and thinks i'm amazingly awesome. he has 3 kids and they also consider me to be strongly in the awesome category, which is helpful as i place them there too.
i got a massive promotion at work, with massive amounts of 'more work' and lots less of 'nice time' but that's all good. with the promotion comes a nice little financial perk that has allowed me to buy a few pairs of jimmy choos and the cutest chanel heels ever known to man. i've always been a shoe freak but now my feet are thinner and my knee doesn't hurt so much, the expensive shoes are far more my thing. i think i've created a monster.
so that's my story so far. feeling a bit awesome and trying to be happy every day, and succeeding. how about you?
how it was...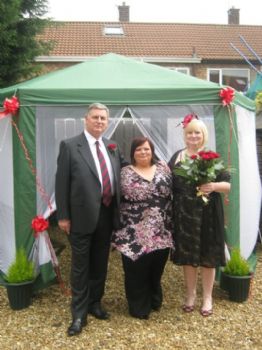 how it got to be...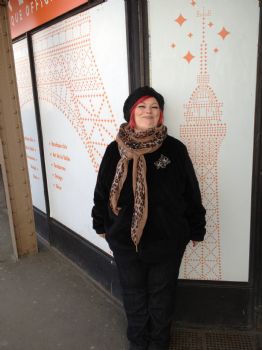 how it is now...