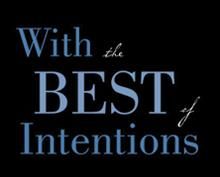 Yesterday I had the best of intentions of getting some stuff done (even though I am still sick - 19 days and going). But, since I really, really have no energy at all in the mornings, I figured I would do some work in my computer in the morning. And, this would also help me sleep better at night, cause usually I am on the computer at night, and the light from the computer sets my circadian rhythm the wrong way, and I end up unable to go to sleep when I want to.
So, I worked several hours on the computer, saving my work frequently as I went along. But then my computer 'maxed out' and wouldn't save another thing. But, instead of just not saving the work I had added to my document, it 'corrupted' the document and hours of work was LOST.
So, I started over. I decided to react to it in a 'positive' way, and thought, "Fine. It can actually be a good thing I lost the document, cause I had just slapped it together and it wasn't really a good job. I would have had to spend a lot of extra time on it later to get it right. So, doing it over from scratch could actually save me time in the long run."
So, I started over - to do it right. And, between the first try at it, and the second try (only two-thirds done this second time), I ended up spending my whole dang day on that ONE document yesterday! And, I didn't get another thing done! No housework; no exercise; nothing!
I am starting to think that (part of) the reason I cannot get over my bronchitis is because I am way too (inactive). Too much hanging around in the recliner due to feeling really awful; too much sitting at the computer (here I am again…

); too much laying around. Too little exercise (like, ahhh, none

) to move the phlegm out.
So… today I am going to spend a (few sessions) of about 15 minutes per time doing low intensity exercise on my exercise bike: for the purpose of moving the phlegm out, and also to recondition my heart. Cause my heart has gotton really soft, mushy, and weak during these past 19 days. It's gotton to the point that even turning over in bed sends my heart into a severe flutter (arrythmia).
So, even though I still feel awful, I gotta start moving regularly in order to start feeling better.