Interesting travels
Friday, September 20, 2013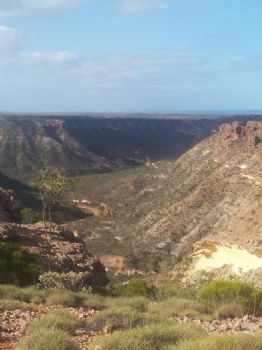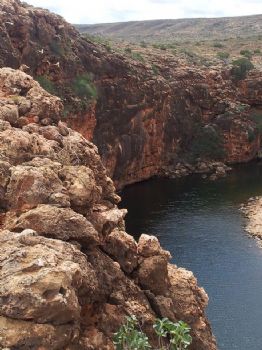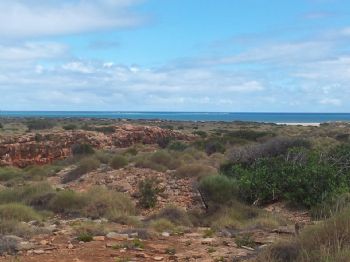 Here's a few photos of the latest hikes I've been on. I wish I had an underwater camera for some of the snorkelling but unfortunately I don't have one. I have been living in Exmouth Western Australia working at the one and only vet clinic in town. It has been a good experience. Reinforced my ability to deal when there isn't amazing diagnostic abilities available. And god has it made me appreciate digital radiograph but even with horrible machine and horrible xray film processor I've manage to diagnose a dislocated hip, a broken spine and a dislocated sternum.
In terms of weight loss I have failed. I'm around 82kg which is much higher than I'd like. However I am still quite strong although my aerobic capacity is terrible. I need to get back to running. However any running I do really hurts my right heel and my hamstring is still unhappy with squats, lunges and running. I can't wait to get back to a more populated area and get a proper program to fix things. I hate not enjoying running but it is unpleasant when it hurts.
Fingers crossed that will improve. I am going to try to run this week even if it hurts since I have tough mudder coming up. I've been doing boot camp two days a week here and I love that the instructor said today that I have a lot of internal toughness and she wishes I was on her tough mudder team :-) they are doing the sunday and I'm signed up for the Saturday :-) hopefully I see them around town on the Saturday when we're celebrating. Lovely people and I'm super happy they've kept me a bit motivated.
This coming week I'm in Newman WA. I'm going to drive most of the way there tomorrow and then go for a couple of big hikes in Karijini National Park on Sunday. Planning to camp tomorrow night so hopefully I can find a shower if I skip the campground. Then I'm staying in the donga behind the vet clinic and working for the week. A little scared as this chain of clinics is very money motivated and I'm not really. It was okay here but expected at the place I'm going so will have to be sure I do as much as possible without being unethical. Lots of mining money and insured animals which can make a difference in terms of how much people are willing and able to correctly diagnose what is wrong with their animals. Might be good to practice good medicine instead of only being able to do a bare minimum due to equipment and financial ability.....Not that I'm not super good at making the best of a minimal situation :-)
Anyway off to bed. Lots of dog walking/cleaning/dog washing to do before clinic hours tomorrow and then a long drive. When's the last time you drove long distances on a dirt road? I've got 870km (540miles) to go with nearly 300km (185miles) to drive on dirt road. Fingers crossed for not too many flat tyres!!!! Especially since there is no mobile phone service :-) Love a bit of excitement anyway