Friday, September 20, 2013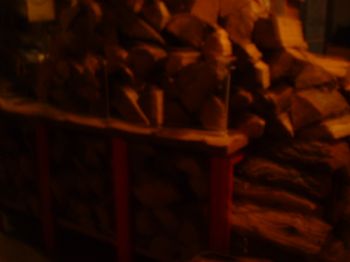 Had a busy week. Yesterday my son and I lugged and stacked wood in the basement and garage. I will use the garage wood for the fireplace and the basement is where my wood stove is. I am getting older and lugging wood from the garage to the basement was beginning to take its toll. Also I was afraid I might fall. So we are trying this out while I am still able to lug.
Of course I had to clean the garage and basement to make way for the wood. So that was another 2 days.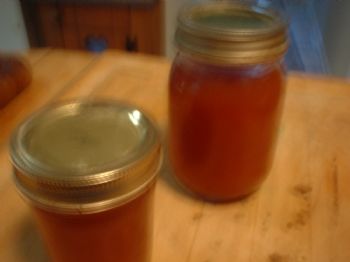 Made fruit jelly from pears, apples and cranberry juice. Added a little cinnamon. Since I had so few of each I chose to mix them. It turned out quite good.
I had to pick pears and apples from my trees. Late season not much to pick.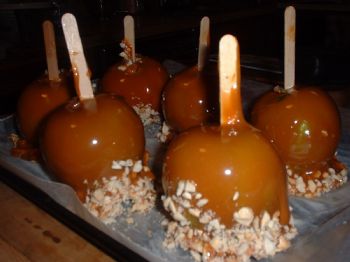 Made my favorite carmel apples to snack on in the fall. I allow myself this treat after a hard days work. Calories are about 300 per apple.
I also mowed the lawn this week and other household chores. So I have been quite busy.
Today is grocery day. Then a stop at the library. Tomorrow it is Birthday cake making for son's birthday. His gift is wrapped ready to go.
Everyone have a great relaxing fall weekend!