Thursday, September 19, 2013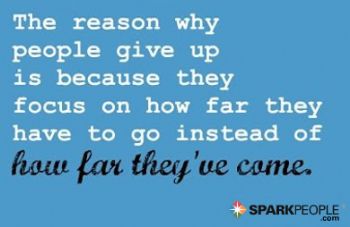 How true it's easy to see that I have so far to go, so why try anymore? Just eat what I want and move on.
But when I look in the mirror and see the results on how far I have come it is amazing. It is renewing and helps me to "walk one day at a time".