Thursday, September 19, 2013
I just came back from my lunch time walk, 2.8 miles. I was thinking about cutting it short because my stomach was bothering me again today, but once I got out there, I went all the way. While in Las Vegas, my husband and I stopped in a shoe store and I bought 2 pair of shoes. Both of them are tennis shoes, but one is to wear casually and the other is for walking. I wore the casual ones yesterday and I can go walking in them if I have to. Today I wore the walking shoes. These shoes are amazing. I felt like I was a walking machine. And they are practically weightless. I picked the shoe up in the store and it was so light. I asked my husband is this a real shoe? They were on sale so I bought them.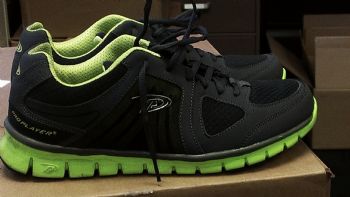 We won't be walking tonight. My husband is going to a tiling class. He wants to redo the bathroom tiles. And I am going to Bible Class. When I get home I have a lot of cleaning to do. I don't want to be still cleaning when my husband's sister comes tomorrow. I may take off work early tomorrow if I don't get enough done tonight.