Thursday, September 19, 2013
Well I have had a lovely time the past few days and enjoyed getting things done in the home. The place is now in Winter Mode we change the room around for winter so we can get the Christmas tree in easily later on.
I had a fun time with Charlie who is now very vocal and smiling away as he chatters in his own little way making all the baby sounds that will one day be words.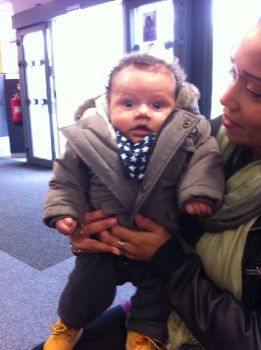 The BLC23 is about to start and I am planning on new Goals.
1) I want to get rid of 8 pounds this is doable and by not aiming too high I will not sabotage myself before I start.
2) Exercise every day 3 times a day. This will be in 20 minute sessions each.
3) Write in my Food Diary EVERY day. I am bad at this and sometimes forget. I am limiting my time on the computer to take care of the home and DH so I will use a written food diary.
No doubt as time goes on I will add more goals but these are what I will start with.
It will take time to reach my ultimate goal of being a slim fit Grandma but I will get there.