Thursday, September 19, 2013
For the rest of this year (104 days) I'll be striving to fit into all my jeans and fitness pants/shorts again.
I haven't bought any jeans or fitness pants since I gained weight because I'm too stubborn to spend the money when I KNOW I can fit into those clothes again - if I actually tried.
They are all the same size, some of them are expensive, some not. but the bottom like is, I don't want to feel like I wasted money on half my wardrobe. I know I can do this, it's only a size or two too small and I think 104 days is a reasonable time frame to achieve this goal.
Here are all my jeans, shorts, and pants I want to fit into again.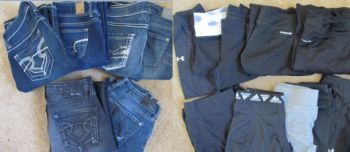 All of them fit me like this. I can zip/pull them up but they are very uncomfortable around the thighs and hip/waist area.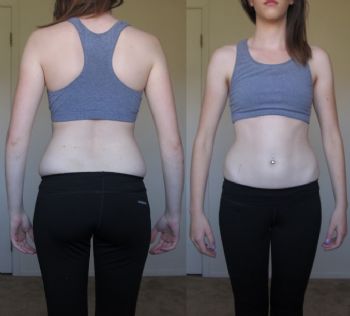 Let me know if you think I can do this with the time frame I've gave this challenge.
If you have any questions, leave a comment below!