Thursday, September 19, 2013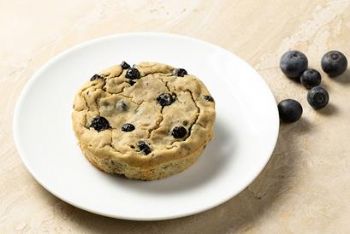 Tried the newest addition to soft bakes (desserts) from Medifast last night. Easy to make; it's less labor intensive than the chocolate chip. Be sure to use exactly the required water amount or it won't come out right (tip from counselor). It was fluffy and moist. Not too sweet but it tasted fresh. A welcome change from the chocolate chip and brownie. They are saying you could use this as breakfast food. I put whipped cream on all my desserts so I had a bit of sweetness in there. It won't replace my favorite cookie but it is tasty!
Physically, it is larger than the other soft bakes. Overall 4.5/5 stars.

Very depressing today. Promises of rain. My coworkers/boss are out AGAIN leaving me all the work. At least I got my lemon meringue bar to try at 3 PM.

I'm going to start cleaning out my closet today after the workout. There are things in there from a decade ago that, let's be honest here, I'm never going to wear again. I'll start full on closet filling in December when I'm only 5 or so lbs away from the goal. I need 5 new suits for work, many blouses, new shoes, variety of pants, a leather jacket... the list goes on. That is one good thing to look forward to in a few months.
96 days left.