Thursday, September 19, 2013
For this restart in walking I decide to find a place to walk that was fun and kept my interest. Walking on the track at the gym or the treadmill bore me and even walking in my neighborhood is boring. So not to far from our home is a historical farm maintained by the county. It has animals but it was bigger when I was a kid. But it has all sorts places to walk. I love it and it is keeping me motivated. Also the trails are uphill and down hill and not paved so it is more like walking in the mountains. I look forward to heading my into the canyons again soon after I build up a little strength and endurance.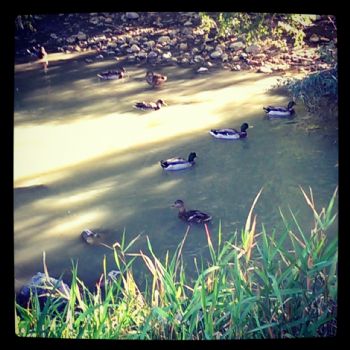 I love watching the ducks on the water in the morning with the smell of autumn in the air.