Thursday, September 19, 2013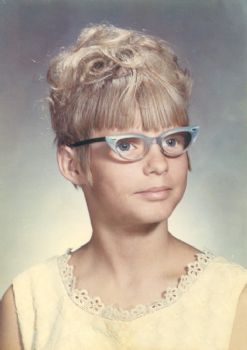 notice the same glasses as last year!
ok, so this is sort of embarrassing, the first thing that came up was that I always picked my nose. But I never realized the reason why. I felt that if anything was in my nose that I was going to suffocate. All the times they tried to drown me, put poop in my face (and my nose), mud on my face but most of all (not sure if I can say this here) pubic hair in my face and nose. I thought each time I was going to die. So I had to keep my nose clear. that was the only control I had was to get it out of my nose. This makes so much sense now.
I thought I was done but Nope!!! It went on to me growing pubic hair and how evil I was. I thought that all the things I had done was making me one of THEM! I was so afraid of being like them including my mama, that I even tried to pull them out. That did not stop it. I felt so ashamed that I was one of them. With both my boobs and now my p. hair...... I cried soooooo deeply... I DONíT WANT TO BE BAD!!!!!!!! I don't want to be like them.... Like Mama.....tapped on this, imagining the tree pulled up from its roots and releasing all this guilt, shame and darkness. Blessing this little 12 year old part of me. I had no idea that this was normal for a little girl, I just believed that I was evil and that I was turning into them.