My Personal Progress Challenge

Thursday, September 19, 2013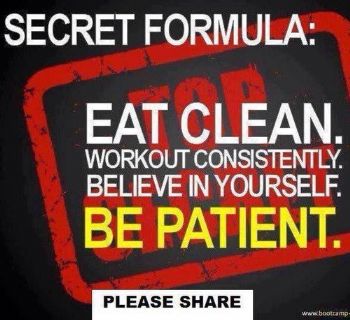 I've set a personal challenge for myself, to see how much progress I can make by New Years Day. This is not about being perfect, or even about reaching a certain number on the scale. (I haven't weighed myself in over a year, and I have no plans to weigh myself again anytime soon.)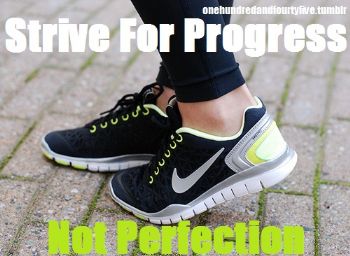 For me, this challenge is about just doing my best every day, and realizing that some days will be better than others. Its about realizing that there will be times when I will fall off the wagon...and knowing that I will pick myself right back up when that happens!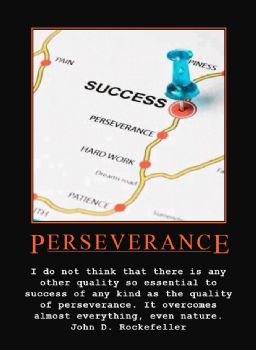 As of today, there are 103 days until New Years Day. Its exciting to imagine how much progress I can make in that time! When New Years Day rolls around, I won't need to make a resolution, because I'll already be doing the things I need to do! For the next 103 days (and beyond!) I plan to track my food and to eat as healthy as possible. I plan to exercise and to move more, sit less. I know the holidays will bring temptations, and there may be times when I give in to them. But as of today, I feel strong and determined, and I am just going to take it one day at a time.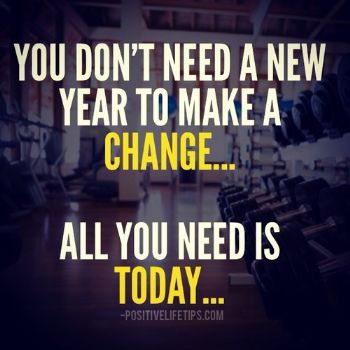 If you'd like to join me and challenge yourself to see how much progress you can make in the next 103 days, great! I'd love to have some company on this journey! Drop in on my page from time to time to let me know how you're doing, and we will do this together!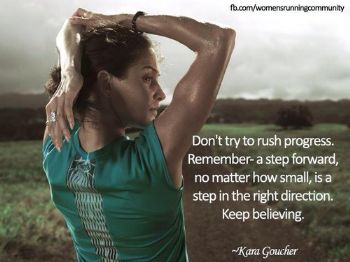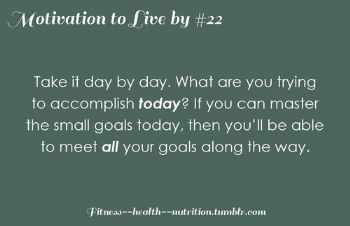 Member Comments About This Blog Post
JIBBIE49
Great to see you blog featured in the Spark Mail. What an honor.


1310 days ago

IMAGINE46





1310 days ago

NEWTINK
You can do it !!!!


1310 days ago

PENOWOK
That's when I do best...focused just for today!


1310 days ago

CHERYLHURT
I'm with you!


1311 days ago

WATERDIAMONDS


you've said it all, so well! thank you.


1311 days ago

PHOENIX1949



1311 days ago

JANIEWWJD



1311 days ago

JAMER123



1311 days ago

SUGAR0814



1311 days ago

AJDOVER1
I'm with you! I want to keep making daily healthy choices. I will not be perfect, but I will not be looking in the mirror on New Year's Day wondering how I let things go.


1311 days ago

DUSTYDOODLE12
I just decided to stop weighing myself also. I say let the inches lost, the smaller cloths and of course the way exercise is becoming easier to do, let that be my guide.
I think you are a great motivator and have an excellent challenge going. You can count me in . My goal for the new year is all I mentioned above. Good luck to everyone on this journey with you!!! I wish you all success in whatever your goals may be!!






1311 days ago



Comment edited on: 9/19/2013 10:16:16 PM
CHACHAOREO



1311 days ago

KOHINOOR2
Great count me in.


1311 days ago

MICKEYH
Thank you for this encouragement. Yes, you are so right about. We do not have to Waite New Year to start. We can do as of today!



1311 days ago

IAMBIZI
greatblog!



1311 days ago

TOKIEMOON
I think you're wise not to use the scale to tell you how you are progressing. Stamina, clothes fitting (or not), mental attitude, etc are the true judge.


1311 days ago

TIGTAZ325
Love it! I'm in too! I'm even going to use this challenge to help me stay on track on my next trip instead of waiting until I get back. I'll let you know how it goes!




1311 days ago

ARTJAC



1311 days ago

TERMITEMOM
I will be joining you as soon as I get back from my trip (going away on Saturday for 3 weeks, I will be back October 12).


1311 days ago

SHANTODD420
Count me in pixie. I will be meeting with a personal trainer twice week all the way through october of 2014. I am exercising now at anytime fitness and can not wait to get going on this. I have another two days of fitness assessment.


1311 days ago

GABY1948
Sounds great! And I also have to stay away from the scale...I let dh weigh me once in awhile just to hear I am on the right track like I THINK I am.

I loved this blog!


1311 days ago

IAMAGEMLOVER



1311 days ago

LINDAK25
I'm joining the countdown! I've already started. When it comes to the holidays and tempting food, I've decided that unless that food is super special it's not worth the extra work! That means I won't be tempted by Halloween. Not making any promises about Thanksgiving and Christmas, yet.


1311 days ago

MARIFLOWER


I love your blogs! Count me in, this is exactly what i'm thinking. I did something like this last year and was way better off come new years. Not that I didn't fall down over the holidays but it was no way near as bad.
mari


1311 days ago

RAINBOWMF
103 days!! I am in. This is a challenge I want to be in. I want to join you , I want to be the best I can be !!!

Hugs Mary


1311 days ago

SNOWYOGA



1311 days ago

KTISFOCUSED
Pixie,
I love your blog and I would LOVE to join you. I too have decided the scale will no longer be my master and the idea of doing my personal best each and every day for the next 103 days sounds like a great idea. Thanks for sharing your blog and now I'm off to share it with my spark friends.



1311 days ago

MOTIVATIONFOUND
Love it - I'm in!


1311 days ago

YAFENELRA
Count me in!!


1311 days ago

LAINIESNEWLIFE
You can do it, Pixie!!! Love the quotes!!


1311 days ago

ALIDOSHA


Good idea!


1311 days ago

WORLDSERIES11
I'm in!! Let's do this!!



1311 days ago

ZIGGY122
I will join your challenge. Today I stepped out of my comfort zone and joined the YMCA ~ first time ever using weight machines. It was fun. I mostly use my treadmill downstairs in my home gym. Tomorrow I will do water aerobics for the first time. Thank you for your blogs and encouragement pushing me forward.


1311 days ago

NILLAPEPSI
Let's do it!


1311 days ago

GRAMMY7070


I'm in. Plan to track my food daily, get at least 10 minutes of exercise in daily, eat healthier and on the personal side, I plan to get myself better organized. I hope to lose 10 lbs. by Thanksgiving.


1311 days ago

XXJDXX
Cool. I'm with you. I can't believe there are only 103 days left until 2014.


1311 days ago

READYRITA16


I'm with ya! I'll be popping in on your page! :-)


1311 days ago

OTTAWABOUND
Great challenge. I'm in. 103 days of tracking and 60 swimming sessions.


1311 days ago

KATHYJO56
Pixie, This is . I know that .


1311 days ago

GINA180847
I joined this challenge in my own way when there were 106 days left till New Years. For me it had to be very organized with a chart, regular weigh-ins and 6 categories to X out every day. The categories are track food, do between 30 and 60 mins of exercise every day, say Bahai prayers every day, do a task from a list made up by myself every day, drink 8 cups of water daily, and study a little Spanish every day. This keeps me on track. Every once in a while I will tell everyone how I am doing. Might be in my own blog though!


1311 days ago

ASTRA58
Good idea, Pixie. I think I will also join in.


1311 days ago

TAMMYINPA
Today's blog came at just the right time. I've gotten back on the wagon to get fit and healthy. I'm up for the challenge.

Thanks so much.



1311 days ago

GRACE1054


Thanks for the motivational challenge and the invite to join you on this 103 day journey. I'd love to take this journey with you.


1311 days ago

REALLY_ROBIN


I'm in the challenge with you...but I started when you announced it was 105 days till New Years....great minds think alike. Here is doing the absolute best we can, everyday!


1311 days ago

AKATHLEEN54
I love this because when New Year's Day comes there will be NO resolutions.... we will already be doing what we ca to be the best we can be!!


1311 days ago

LOTUSBURGER
WOO HOO!!! I am IN!!


1311 days ago

JSTETSER
Go girl, go!


1311 days ago

NASFKAB
all the best for progress not perfection


1311 days ago

EXPLORER2988
Thanks for the post and the invite.....I'm curious, just curious enough to go along. Keep writing, I really enjoy your posts.


1311 days ago



Disclaimer: Weight loss results will vary from person to person. No individual result should be seen as a typical result of following the SparkPeople program.
More Blogs by PIXIE-LICIOUS