Feed Yourself
Thursday, September 19, 2013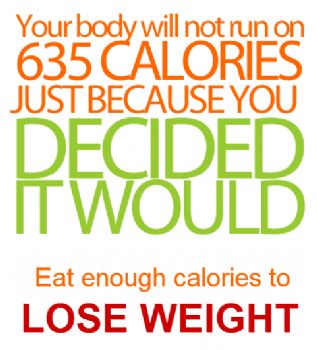 (FYI - caloric amount for illustration purposes only!)
I know it sounds somewhat radical especially after I have grown comfortable with eating less calories however those plateaus that seem to occur more and more might just be caused by the fact that my calorie intake needs to be ticked upward just a tiny bit so that my body has enough fuel to simply function.
While it was a hard concept to wrap my head around, I decided to try an increase of just 100 calories a day - and that seems to be working.
What about you? Have you found that your increased physical activity has caused you to increase your caloric intake? How did you carry it out?