Wednesday, September 18, 2013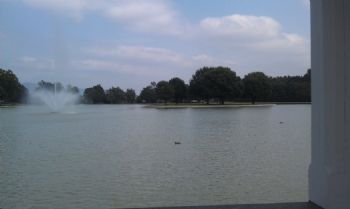 I run/walked 3 miles at Oxford Lake yesterday that has been closed for renovations this last winter. Man they really cleaned it up. It was looking bad and now looks great. They built wheelchair accessible pavilions out over the lake curbs around the lake and duck island to prevent more erosion and put in a nice spray fountain. The track was re paved and the playground for small children refreshed with a new fence an equipment. It was really nice.
As I circled I passed the condo that backs on to the walking trail where My sister in law Barbara used to live with her hubby Ken. We have many great memories camping, canoeing, vacationing and just getting together. Barbara passed over 5 years ago and is missed. My memories were all pleasurable and joyful. She was a strong personality and a really great sister in law. I pray family and friends think of me similarly someday.