I have to confess, I rather miss eating tons of binge foods. I look back at it fondly, but my memory
is such a liar! I like to remember my bingeing as a nice "treat" for myself. A lovely way to occupy my day. A way of giving myself what I needed, even. The truth is, though, like all binge eaters, the urge to binge was exhausting and all encompassing. I did not control my binges- they controlled me.
I spent SO MUCH MONEY on binge food! Just think about getting a box of cheap donuts and a family size bag of candy, and gobbling that all up in one sitting. We're talking at least $8.00, right there. Then continue that pattern every other day, or even EVERY day. What a loss.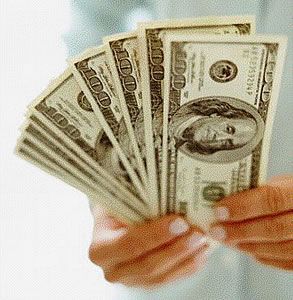 What a loss too, in the after effects of the binge. I never got sick since I never felt full, but the emotional effects are substantial, aren't they? I felt out of control. I felt that the food always won the war against my better judgment. I was a liar, pretending to run an errand when the only reason I wanted to leave the house was to get food to binge on. I was a thief, stealing treats that have been meant for my husband and my daughter. Imagine looking your daughter straight in the eye after Halloween and telling her that some of her candy "was dirty and you had to throw it away". That's rather dispicable. But that is the life of an addict.
You don't need to pierce your skin with a needle or snort a substance to be an addict. Food addiction is REAL, and it's pervasive. I think that many people make excuses. I remember thinking, "well at least I just eat, I don't drink wine every night like my friends do".... but truly, there's no difference there. We each just chose a different poison. And my poison is delicious and I have to eat, to stay alive.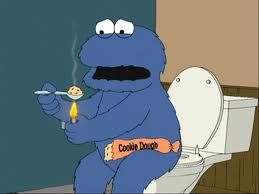 It's not like giving up smoking, which I did 30 years ago.
That was rather easy, though I still miss it from time to time. I know I never ever have to smoke again. For a long time that fact really pissed me off. It seemed SO UNFAIR to me, that I would be addicted to something I HAD to HAVE, forever.
But lately, I look at it with different eyes.
I have to eat, but I also have free will and there is such a variety of healthy foods, the choices are endless! I can still love to eat, and still love to cook. I just need to watch what I eat, and how much I eat.
I can eat without feeling ashamed. I can eat and realize that each choice can either improve my health, or destroy it. I used to make dinner for the family and not take bread, or potatoes, and then I would literally make faces at them for enjoying it. I would also want them to pat me on the back for each and every good decision, lol. Tell me every day that my third finger on my left hand looked thinner,or that they could count only two and a half rolls of tummy instead of three, under my shirt. All of my value came from the outside.
I still fail, but most days I pull up my big girl panties and make choices because I want better for myself. I want to look good on the outside. As I age and looks fade, HEALTHY is something that can look great FOREVER. So I strive for healthy, and I strive to treat my body as if I love myself, which I should.
There is only one YOU. Take good care of you.