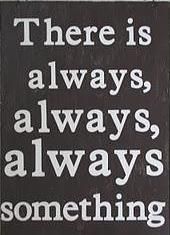 Yesterday was pretty much a day from H#LL. One of the absolutely most stressful days I have had in about a year.
Chuck took me to the city to see my sleep doctor. I couldn't take myself cause I was too sleep deprived. Going to see her is VERY stressful as it is, cause she is a 'piranha'. I get so stressed out when I see her that it wrecks my day. And, the last couple of years the stress starts the night before I am supposed to see her, cause I know I am jumping in the tank with a 'piranha'. A few years ago I tried to 'fire her' and go to another doctor. I went to my appointment with the other doctor - one I really like - but when she seen in the charts that I was previously a patient of this 'piranha', well she refused to see me, saying, "I am not going to take one of her patients. I have to still work with her." Since then I have learned she terrorizes other patients, other doctors, and even the director of the sleep clinic. Most everyone 'walks on eggshells' when she is around.
Again this year I tried to fire her. But, I was told that ANY doctor I go to, the final determination of my CPAP settings is made by this 'piranha'. Sure a doctor can choose to go against her determinations, but that would require being able to find one that is both qualified, and able to stand up against the beech. Most can't. Even most doctors are scared of her.
So, I went to my appointment with this 'piranha', and right away she started her 'evisceration' of me. BUT, here I am still sick - and I had just gone through 2 HOURS of riding in a car with Chuck - which is extremely stressful in itself. So, I was in such a state of stress where I could take NO MORE!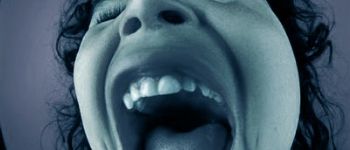 And, I and the 'piranha' were very quickly in an all-out fight that could be heard out at the nurses station. Prior to this I have always been the 'submissive' patient. But, this time she couldn't wait to get me out of her office. The piranha - i.e. bully - did not like her behavior turned back on her!
I have been telling this 'piranha' and also the medical supply company for *2 years* that my CPAP machine is not even close to covering my apneas. Nobody has listened or done a dang thing to change it for these past 2 years. And so I often wake up in many full-blown apneas a night. And, those apneas add to the damage to my heart and kidneys, as well as to the damage to the blood vessels in my brain. And, they also utterly destroy my sleep and leave me in a state of exhaustion that is beyond the level of fatigue that my heart failure causes.
So, I (demanded) this 'piranha' change the settings on my CPAP, and also (demanded) to know WHY my machine is regularly running at a pressure of ONLY 6, when it is supposed to run 10-15 (which even 10-15 is WAY TOO LOW). I used to have my machine set at 20 for this weight, but this 'piranha' set it to the 10-15 (IN CASE I lost weight). Like I yelled at her yesterday, "I wasn't there yet at a weight to have it set at 10-15, and she was destroying my heart with basically untreated apnea!"
So, she agreed to set it at 13-18 variable (which still is actually too low).
Then I went to the medical supply company and demanded to know why my machine is often running at a setting of only 6. It turns out they have a ridiculously LONG amp up of 20 minutes at a setting of 6. And, if the button - which is easily triggered - gets bumped at any time during the night, it does another 20 minutes at a setting of 6. And, every time the button is triggered and it goes into 'amp up' there is nothing that can stop or shorten the 20 minutes amp up time. So, I am spending a whole LOT of time at a level of 6!!! Which means I am having tons of untreated severe apneas. Even when my machine recognizes that I am having apneas it won't increase the pressure when it is in that 20 minutes amp-up time (however many times a night it happens!).
Yesterday the medical supply gal did remove the 20 minute amp-up at level 6, and changed it to a 5 minute amp-up at level 8. And, I took a cap off a spray botttle and taped it over that button so it isn't triggered multiple times a night.
ALSO, even when it is out of amp-up time and (EVER SO GRADUALLY - like almost non-existent increases, they are SO SLOW) increasing pressure, between the previous 10-15 setting / now 13-18 setting (I found this out last night) any time there is a mask leak it instantly reverts back to the 10 / or now the 13. And, since it can take many, MANY minutes to increase the pressure - but only about 2 seconds to lower the pressure to the base level again. Due to tiny bursts of air escaping my mask, I am spending most of my time (previously at 10) (now spending most of my time at 13). So, I am never, EVER reaching a level of pressure that is therapeutic for stopping apneas. So even now I can pretty much count on almost never getting beyond a pressure of 13! When I actually need 20!
Right now I am so extremely exhausted that writing this is the most I have been able to do today. (I am putting forth this effort so it is in my records.) My exhaustion is so extreme that I am downright depressed to the point of feeling like crying. And, I have to live with these new settings for 30 days before I can go back. But the medical supply gal said she will help me avoid having another harrowing appointment with the piranha doctor. When I bring my machine into the medical supply place in a month, she will call the piranha doctor and ask for my machine to be taken off auto-pap (13-18) and set on a straight pressure of 18. I hope I can start getting more sleep and survive this next month. Of course with being sick, my apneas are MUCH worse!
Some time after my appointment Chuck decided to 'push my buttons', and needless to say it went VERY BADLY FOR HIM! But, I did get so stressed out that I went from being (merely) repulsed by him, to where being in his presence literally made me feel sick at my stomach. That wasn't because what he did yesterday was so horrific, but because it was ADDING ONTO all the other horrible behaviors he has done to me. You know; the cumulative factor adding up to just plain sick to be around him and where even hearing him breathe is almost more than I can stand. Sometimes I think he even adds to it, cause he will be sitting there - not even moving - and he sounds like a wind machine; deep breaths in, very audible breaths out. Course maybe that is part of his DRAMA! Like "Oh poor me."
We were supposed to go out to dinner together, but I felt like I'd 'lose my dinner' if I ate in his presence (as I was actually physically ill being around him), so I told him, "I'll agree to stop, but I'm not eating with you. You go to a completely different section in the restaurant, and don't come to my section at all while I'm eating. When I am done I will meet you in the car." In the restaurant and then for the 2 hour ride home I worked on thinking of more positive things. Still, riding home with him was quite stressful.
I went to his job briefly today, and seen all these pictures of him on his office door, and in all of them he is doing some 'dramatic' body or facial behavior; constantly "ON'. I look at the pictures that contain other people in them, and they are just acting like 'normal' people, smiling for the camera - not doing all kinds of antics, face twisting, mouth wide open in an exaggerated shock reaction, or having some busting/almost fall out of your chair laugh going on. I know these are all (acted) behaviors for Chuck, cause he is not naturally the gregarious type. These are behaviors he has 'learned' so others will like him better, and so they won't see the 'real' side of him. He is just an evil person who has learned to (act) for other people, while still being the 'monster' with me.
Anyway, between the stress of Chuck and the piranha doctor, I am still not fully recovered from the massive stress load yesterday. It really did a wallop on me, and I am still feeling quite a lot of stress.
Oh, Chuck had planned on retiring at 65, but with the huge expense of the remodel we discussed that he really will be like those people you see well into their 80's still working full time in order to cover their housing. Even with all the horrendous things he has done - including for years using me just for money and having me work 80 hours a week while he severely broke my sleep and kept me very, very sleep deprived, for the purpose of 'control' - still I feel sorry for him looking at having to work so much in his old age. But, also all this time - before the remodel - I have REALLY dreaded when he retired, cause as much H#LL as he makes my life now, I knew it would be MANY times worse when he wasn't working and had lots of time to dream up ways to harass and even harm me. So, even though I feel sorry for him having to work so much in his old age, I was relieved in great part that the remodel would keep him from retiring. Cause I think once he retires I will be in even more danger than I have been from him.
Well, today he told me, "That he is going to retire at 70, even though he will have to do it without any Medicare supplement insurance - and even though many doctors are now refusing to take patients who have 'only Medicare'." Cause to make the house payment he will not be able to afford added insurance. I know it is only right that he gets to retire, but actually I end up hoping I am no longer alive when he retires. Cause I barely 'survive' his 3 weeks vacation in the summers. I will NOT be able to cope having him around 24/7, 365 days a year. It's pretty bad that it comes to me wishing myself dead rather than be around here when he retires. But, for me the situation would be absolutely intolerable. I can barely tolerate things even with him working 60 hours a week. And, even with him working 60 hours a week, he has found ample time and energy to stalk and harass me.
Well, I have 7 years before I have to 'worry' about it. But, I (am) going to really start planning for it (if I am still alive - which the doctors do NOT expect me to be). A lot can happen between now and then. But, between now and then - looking at all possibilities - the best thing for me to do is to really start thinning down my belongings so I can *move light*. Cause if he dies before me, I will be moving into a small house or apt. And, if I live long enough for him to retire, I definitely gotta get outa here! Course, I may get outa here before that. Either by death, nursing home, or just to get away from him. Ya never know which… But, I sure ain't gonna stay here once he retires.
~ ~ ~ ~ ~ ~ ~ ~ ~ ~ ~ ~ ~ ~ ~ ~ ~ ~ ~ ~ ~ ~ ~ ~ ~ ~ ~ ~ ~ ~ ~ ~ ~ ~ ~ ~ ~ ~ ~ ~ ~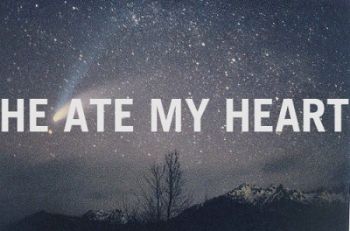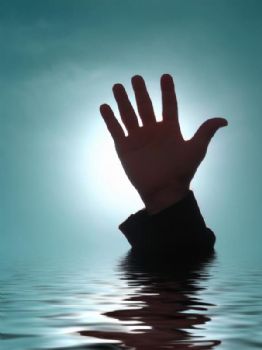 Today I'm drowning. But, I do know I can swim. I will be better again another day.