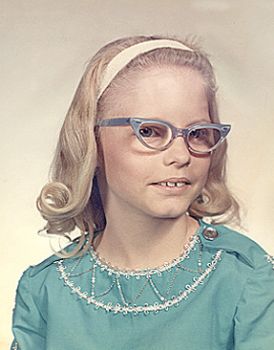 this is hard for me to post this picture. I h@te this picture of me. I was teased so much for my glasses and teeth. going to tap now... You know, just after I posted this picture of me and someone commented "cute" I thought she was being sarcastic and teasing me. but after tapping and meditating on me at this age, I see a different and beautiful little girl. I hated everything about me, my hair, skin, teeth, eyes, boobs, EVERYTHING. I said that I couldn't even die right. I felt so down, was teased so much, beaten and told every day how ugly I was by everyone including my own mother. How else could i feel? I can relate to those teased in school and the internet today. I can feel for those who take their life because they are beaten down so much emotionally.
I hated me so much and every part of me that I wanted to die. I had nothing to live for. My own mother didn't even like me. Why couldn't I be the same as my brothers and sisters? They were cute, they had pretty skin, they had good eyes. They had brown hair. Why was I so bad?
I cried deeply well.. bawled.... for a very long time this morning. This was so deep within my being that all these years, I was holding on to it, still feeling ugly and hating my body. Releasing all the self hate as well as all the stuff my mama put in me and the kids at school. I wanted so badly to not be different, to be the same as my siblings. Mamma even called me yellow for being so weak, dumb and ugly. She would throw me out on the street but nobody else would want me. Nobody would ever want to adopt me so she was stuck with me.
I kept tapping, crying.. releasing all the pain, sadness etc from this beautiful little 11 year old sweet girl. I worked on her for awhile, clearing this stuff in her space. Calling upon the angels and guides to assist in this huge part of my life. I then brought her into my heart, loving her/me as pure and clean and beautiful.
This was a tough one. I know it will help me and I feel so blest to be able to release it all. THANK YOU!
I did a LOT of healing on this one. Bringing in the angels, ALL of my tools to assist me. Centering on the spark in her eyes and heart, connecting them and filling up her whole body, the true Jetta, the real beautiful Jetta. Letting all of Mama's lies go, all the teasing of the school kids. I tell you, I was sure spinning after this one. I even pretended that i was Cinderella and brought in my Fairy God Mother in with her magic wand and with the touch of her magic wand, I turned into this beautiful princess.
I am so blest and lucky to have this guidance and gift to be able to do this work.